Why request an Analysis?
The purpose of this Analysis is to show you the bottom-line, guaranteed growth you would get in a plan, including how much retirement income you could have to last you the rest of your life and the impact of using your plan to finance major purchases.
Your policy will be custom tailored to your unique situation, goals and dreams, and there is no set amount you need to put in to start a policy. As a general guideline, plans funded with a minimum of $250 a month grow more efficiently, and you can put in as much money as you wish. (The upper limit is determined by your income and assets).
Don't rule yourself out…
Not sure you can set aside at least $250 a month to grow your wealth safely and predictably?
The Bank On Yourself Authorized Advisors are masters at helping people restructure their finances to free up more seed money to fund a plan that can help you reach your goals and dreams – without the risk or volatility of traditional investments.
After you see your Solution…
You will know if the plan makes sense for you or not. If it does, the Advisor selected for you will help you implement the plan and provide ongoing guidance on using it to maximize your lifetime wealth and minimize your taxes.
The Authorized Advisor will recommend the insurance company that has the best product for your situation, and it will be among the financially strongest life insurance groups in the country. The Advisor will not charge you a fee for your Analysis – they receive a commission from the insurance company, which is typically 50-70% less than if your policy were designed the traditional way.
Get started today!
The fastest way to get your free Analysis and a referral to an Authorized Advisor is to fill out the form to the left. If you'd rather print out and fax or mail your request, you can download and fax a PDF version of this form.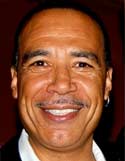 Special offer for friends of Jay King…
YES! I want my FREE Bank On Yourself Analysis and Solution
When you request your FREE Analysis by submitting the form below, you'll receive a referral to an Authorized Advisor (a life insurance agent with advanced training on this concept) who will prepare your Analysis and Solution.
The fastest way to request your Analysis is by submitting this form. Your Advisor will contact you by phone or email within two business days.