Saving For The Future: Lowell A Warner's Success Story
Indiana resident banking on Bank On Yourself
Indianapolis resident Lowell A. Warner decided after his IRA took a huge hit in the 2008 financial meltdown it was time to try a different way of saving for retirement. That's when he discovered Bank On Yourself.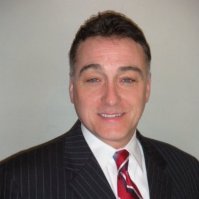 A native of Pierceton in northern Indiana, he has lived in Indianapolis since 1988. He chose Bank On Yourself because it offers a way to save without the risks associated with stocks and other traditional investments.
Bank On Yourself uses specially designed dividend-paying whole life insurance policies to create secure savings plans. The policy grows by a guaranteed and pre-set amount every year. The growth is exponential, meaning it gets more efficient every year the policy is held, providing peak growth at the time many people need it most — retirement.
Saving for retirement and his children's future motivated Lowell to try Bank On Yourself in April 2009. He is 45 and has two wonderful children, a 10-year-old daughter and a 6-year-old son. After being self-employed for years in sales, he just started a new job in medical sales.
"After the massive downturn of the market I was tired of losing money, tired of losing my principal," he says.
After losing tens of thousands of dollars in the market and being 45, I need to start thinking about retirement. I just found it to be a more secure way of saving."
Lowell says he was drawn by the fact that the specially designed dividend-paying cash value whole life insurance policies used in Bank On Yourself provide a way to save without risk. He holds a bachelor's degree in finance from Ball State University, (David Letterman is the school's famous alumni) and says Bank On Yourself provided the secure savings strategy he was looking for.
My money is consistently growing and I don't have to worry about my money being lost in some mutual fund that I don't have any control over."
Unlike the money he put into an IRA, he can borrow against his Bank On Yourself policy without restrictions or penalties. He has already used his account to pay for unexpected expenses and is happy that he is now paying interest back to himself instead of to a bank or other lender. As an added bonus, his policy is from a company that pays the same interest and dividends on the money Lowell borrowed.
He plans to start policies for both his children and buy more himself. "College is coming up and even though they are only 10 and six, it will be here before you know it," he says. "The main thing is I want to add more of these policies so I can continue to save more and grow more to be financially stable."
Lowell adds…
My money is in a stable environment growing through guaranteed increases and dividends. It gives me peace of mind."