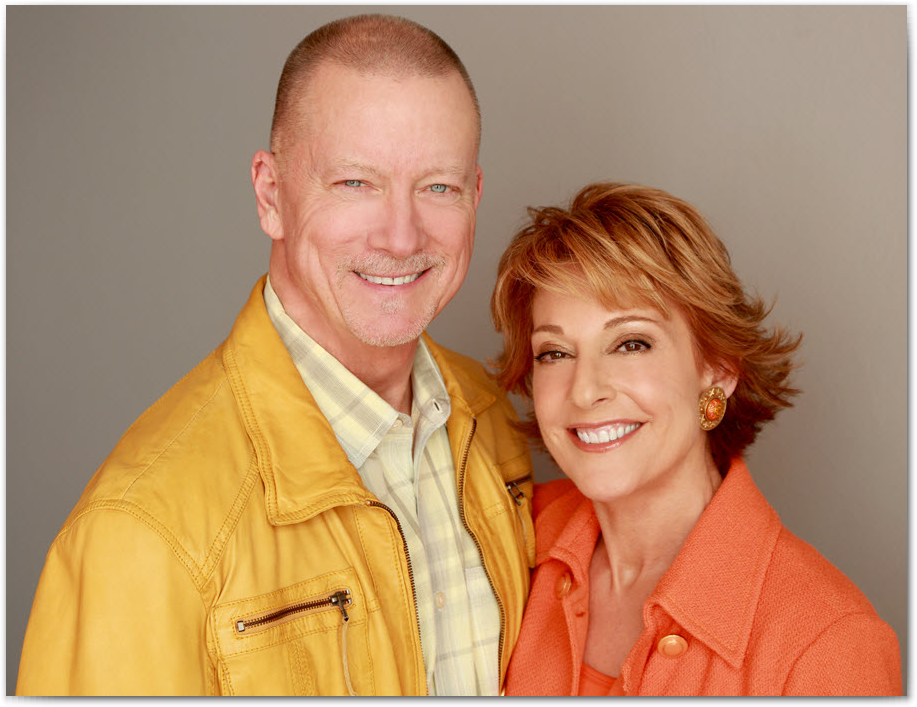 Pamela Yellen has worked with over 40,000 financial representatives since 1990, helping them build their businesses. Over the course of those years, she has investigated over 450 financial products, tools, concepts and methods that were touted as sure bets for growing wealth. Most turned out to not even be worth the paper they were printed on. All this learning the hard way came at a costly financial and emotional price. One investment opportunity cost her every penny she put into it, and then some.
Disappointed with the results they were getting when managing their investment program themselves, Pamela and her husband Larry hired three of the country's top investment and planning firms in succession over a period of a decade to manage their retirement account.
These companies were always on the lists of the country's top-ten financial representatives and asset managers. They all charged hefty fees and all three of them lost Pamela and Larry money during a period that included the longest-running bull market in history!
I began to wonder whether a blindfolded monkey throwing darts could have done as well, or better. My husband, Larry, and I would be in the same boat as so many Americans today-wondering if we'd ever be able to retire, and what we'd have to go without to do it—had we not finally stumbled across Bank On Yourself, which puts a unique twist on a safe and proven financial vehicle that's been around for over 100 years. More than 500,000 families we're aware of already use it."
Pamela was intrigued, but skeptical – it sounded "too good to be true." She spent months investigating it before implementing it herself to see if it would really work.
An interview with the President of Bank On Yourself
Get to know Pamela Yellen as she reveals things about herself and Bank On Yourself that she's never discussed before.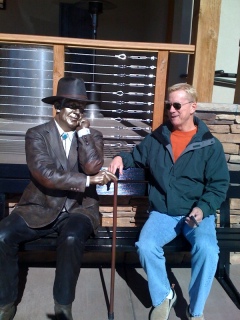 When Pamela's husband Larry had to have emergency quadruple heart by-pass surgery, they got stuck with $15,000 of medical bills their health insurance didn't cover. That's when they discovered that medical emergencies cause 50 percent of bankruptcies and that 75 percent of these folks had health insurance at the time. But thanks to Bank On Yourself, they were able to borrow enough from their policies to pay off the bills in full, instead of having the stress of piling on credit card debt. Just two years later, they had paid back the loan and, in the process, recaptured the interest they would have paid to a credit card company back into their policies.
That's when it really hit home for Pamela what a lifesaver Bank On Yourself can be. The Bank On Yourself concept can provide a cash cushion and peace of mind to help you weather unexpected medical expenses, disability, job loss, or other emergencies. You don't have to fill out any prying credit applications. You can skip some payments on your loans and no one is going to make intimidating phone calls, repossess your things, or foreclose on you. No late fees and no black marks on your credit report.
Bank On Yourself is the ultimate financial security blanket. You can reduce and ultimately eliminate the control banks and financial institutions have over you."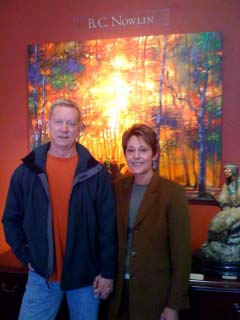 Pamela receives letters almost every day from grateful people who say they would have no financial peace of mind or security at all, if it weren't for Bank On Yourself. Their policies have continued to grow, even when the value of their stocks, mutual funds, real estate and other investments tumble. The only regret expressed by most is that they didn't find out about Bank On Yourself sooner.
Pamela is a two-time New York Times best-selling author and her latest book, The Bank On Yourself Revolution is full of success stories from many satisfied people just like you. Pamela ultimately became convinced that Americans have been brainwashed into believing they must accept risk, volatility, and unpredictability in order to grow a sizable nest-egg. It became Pamela's mission to share the message of Bank On Yourself. In addition, there are now some 200 Bank On Yourself Professionals (life insurance agents with advanced training on this concept), throughout the US who help people implement this strategy properly.
Pamela Yellen has appeared as a resource on every major radio and TV network…
Pamela has appeared on ABC, CBS, NBC, CNN, Fox and NPR, and her articles and interviews have been featured in thousands of publications and websites, including USA Today and Fortune Small Business. She is a professional speaker who has addressed more than 1,000 audiences throughout the US, Canada, Asia and Europe.  Pamela has also co-authored several books, including Zero-Resistance Selling, which she co-authored with Maxwell Maltz, M.D., author of the best-seller Psycho-Cybernetics (more than 30 million copies sold worldwide).
Pamela was born in Buffalo, New York, and has lived in Sarasota, Phoenix and the San Francisco Bay area. She graduated from the University of San Francisco with a degree in psychology. Pamela and her husband Larry currently live outside of Santa Fe, New Mexico. They enjoy theatre and the arts, hiking, bird watching, traveling, gourmet cooking, working out (Pamela can leg press 200 pounds!), reading, spoiling their two grandkids, and are involved in supporting numerous charitable causes.
Ten percent of all author royalties are donated to educational not-for-profits, such as The Smile Train, The Nature Conservancy, Susan G. Komen for the Cure, Wounded Warriors, Heifer International and Hawk Watch.
Read Pamela Yellen's Untold Story (about the elephant and the circus)
Pamela Yellen Linked in Profile
Read Pamela's Articles on Entrepreneur.com
Pamela Yellen books on Amazon
Follow Pamela Yellen on Twitter