Wise Small Business Investing – The Bowling Family and Bank On Yourself
Texas Couple Eliminates $81,000 in yearly payments and interest
Like many small business owners, Shay and Christi Bowling of Amarillo, Texas, had to borrow money to start their business. Unlike many others, however, they have eliminated paying interest to banks since they started using the Bank On Yourself method.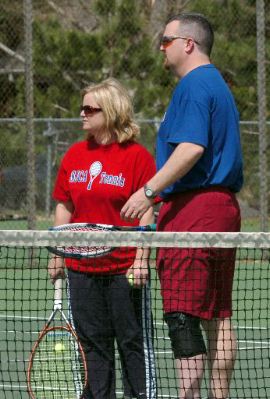 Bank On Yourself uses dividend-paying cash value whole life insurance policies to create secure savings plans for families who want to protect their financial future. The Bowlings, who are both in their early 40s, got interested in Bank on Yourself after learning about it from Christi's brother, Grant Thompson.
Thompson, 45, has been a financial representative since 1991. In 2002 he became part of a core group of Bank On Yourself Professionals assembled by Pamela Yellen, New York Times best-selling author.
Shay Bowling is an air traffic controller and his wife runs the family business. The couple owns two branches of Connie's Cleaners in Amarillo. They bought an existing business over three years ago then opened a second location about a year later.
Borrowing money to open both locations, they really never knew exactly how much interest they were paying. They had been hearing Thompson talk about Bank On Yourself and how it allows people to become their own source of financing. So they went to him and filled out a confidential questionnaire listing all their finances.
"I call it the good the bad the ugly. I want to see everything you are doing," Thompson says. "I sit down, analyze the situation and figure out the best way to work with people, advise them and get their financial situation in a better spot to quit giving away all that money."
Thompson performed an "interest expense analysis" that looked at all their finances for personal and business expenses. He discovered through the analysis they were paying $81,624 a year in interest.
"I would say 95 percent of people really don't pay attention to that (large amount of interest they pay)," Thompson says. "They just do what everybody else out there is doing. It is a big eye-opener when they realize what they are giving away."
Thompson worked with the couple to develop a personalized Bank On Yourself solution based on their financial goals. He showed them how through the Bank On Yourself method they could stop giving away interest and become their own source of financing for major purchases such as cars or equipment for their cleaning business.
"They were saying we really haven't been able to take an income out of the business, and that is typical – most businesses don't even break even for five years," he says. "After looking at this $81,000 a year they were giving away I told them the bank is your employee because all your payments, interest is going to them. That really resonated with them."
The almost $7,000 per month they were paying in payments and interest is now going into their plan, allowing them to earn income that they were unable to get before from their business, Thompson says.
"When it goes into the policy there is liquid money in the policy they can now use," he says. "Say they went six months out and they needed $10,000 for something. They could go right into the policy and get it. They've got a pool of money now…They are going to be able to finance everything themselves going forward."
Bank On Yourself helped the Bowlings create a retirement plan and a plan to pay for college for their two children. Thompson determined at age 65 they would have more than $3 million in cash value creating $185,000 per year in potential income for them into their late 90s.
"They will leave a legacy too," he says "When they pass away they are going to leave their family with a major legacy in a very tax favored way."
The bottom line:
The Bowling's are going to end up with the principle, interest and lost opportunity money back in their plan to use again and again. Over time that is going to create an enormous amount of wealth."