Bank On Yourself: The Life-Changing Secret to Growing and Protecting Your Financial Future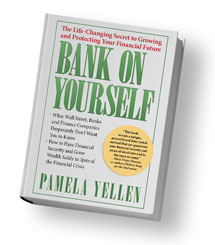 by Pamela Yellen
This ground-breaking New York Times best-seller reveals the secrets to taking back control of your financial future that Wall Street, banks, and credit card companies don't want you to know.
You'll discover how to…
Have a rock-solid financial plan and a predictable retirement income that can last as long as you do (chapters 4, 6, and 7)
Turn your back on the stomach-churning twists and turns of the stock and real estate markets (chapters 3, 7, and 9)
Not have to depend on luck, skill, or guesswork to reach your financial goals – Bank On Yourself is something almost anyone with a little patience and discipline can do (chapters 5, 6, and 7)
Recapture the money you pay for your cars, vacations, home repairs, business equipment, a college education, and other major purchases. (The average family could increase their lifetime wealth by $500,000 to $1,000,000 or more using this method, without the risk or volatility of stocks and real estate) (chapters 2, 3, and 9)
Stop choosing between enjoying life's luxuries today and saving for tomorrow—it's possible to enjoy the things you want, without robbing your nest egg (chapters 2 and 9)
Save 38% when you buy your copy direct from this site!
Would you like to substantially increase the money you have available to use and enjoy throughout your lifetime – without gambling your hard-earned money in stocks, real estate or other risky investments?
Can you imagine what it would be like to…
Become your own source of financing so you have access to capital when you need it, and so you can recapture the interest and finance charges you'd otherwise pay to credit card companies and financial institutions, and reduce or eliminate the control those institutions have over your life (chapters 2, 8, 10, and 11)
Use the money growing in your plan to buy things or to invest in anything you want, while your plan continues to grow as though you never touched a dime of it—your money can literally do double duty for you (chapters 6, 8, and 11)
Make your nest egg grow every year by a pre-set and guaranteed amount, and the growth is exponential. The growth curve gets better every single year, providing built-in protection against inflation (chapter 5)
Pay for college for your kids or grandkids without going broke (chapter 10)
Have the peace of mind that comes with knowing you won't have to rely on an employer (have you seen the 401k withdrawal rules?) or on failing government programs for your financial security (chapters 1, 6, and 7)
More than 500,000 Americans of all ages, incomes, and backgrounds are already doing it. You'll meet some of them in this book and hear their stories of how Bank On Yourself has helped them reach a wide variety of short-term and long-term personal and financial goals and dreams. You'll find success stories from people in all walks of life. In addition, many trusted financial experts have endorsed Bank on Yourself: The Life-Changing Secret to Growing and Protecting Your Financial Future.

Bank on Yourself is working for THOUSANDS of Americans just like you!
Like Dick Nelson, an aerospace engineer for whom the main attraction of Bank On Yourself is "having a secure retirement and a guaranteed income coming in for a specific length of time." And retired minister Harry Peatt, who used Bank On Yourself first to eliminate the stress of credit card and other debt he'd accumulated and start profiting from the interest he'd been paying that was making others rich.
You'll read about Greg and Christy Gammon whose use of the Bank On Yourself concept allowed them to leave the 9-to-5 rat race and become successful real estate entrepreneurs. The independence has brought an unexpected blessing, according to Greg, who says, "Bank On Yourself has given us the flexibility in our time to be more involved in our teenage sons' lives and the freedom to do those things that are ultimately more important than anything we could have spent our money on."
You'll also discover how software sales manager Bill Leibler is using Bank On Yourself to pay for college for his daughter without going broke. He says, "A lot of my friends who didn't know about Bank On Yourself are now paying off loans they took for their kids' college education and it's taking away from their lifestyle and retirement. That's the last thing we'd want to be staring at now."
And how Dr. Jerry West, a surgeon, used this concept to invest in shares of a surgical center, allowing his money to work for him in two different ways simultaneously He's not counting on the volatile stock market timeline.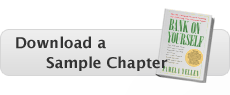 "Bank on Yourself is about building a solid financial foundation and a secure future. You're not going to see those thrilling spikes, but you're also not going to have those unpredictable, heart-stopping losses that inevitably follow."
Message from the author, Pamela Yellen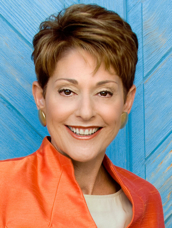 I encourage you to take a look at the table of contents, download a sample chapter and then buy the book. Send copies to your trusted advisors, your family, friends and others you care about. Let them in on this alternative to conventional savings, investing and retirement planning strategies that will allow them to sleep at night knowing their financial future is safe. My hope is that this book will help open your mind to a powerful, proven wealth-building method—one that has given my own family and more than 500,000 other individuals and families (that we know of) the financial peace of mind most people seek. –Pamela Yellen