Here are short summaries of three of the most interesting and thought-provoking items that have crossed my desk this week.  Enjoy!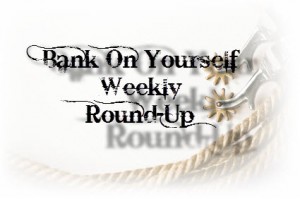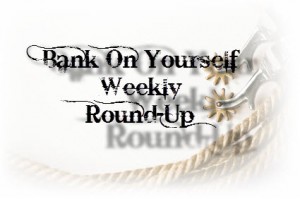 What would it be like to retire on $260 a month?
Have you ever thought about what kind of lifestyle you would have if your retirement plan only threw off $260 a month?
It's a question a lot of Americans are going to have to start asking themselves.
A shocking article appeared this week on SmartMoney.com 1 revealing how much money the typical person approaching retirement actually has saved in their 401(k) and/or IRA.  And it's not a pretty picture…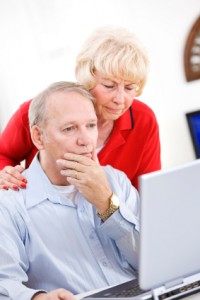 A typical pre-retiree taking withdrawals the way most people actually do would only be able to take $260 a month.
Oh, yeah – the article didn't even mention you gotta pay the taxes you deferred all those years on that money!
How much do you think is going to be left for food, housing, utilities, car expenses, medical expenses not covered by Medicare, etc.? You'll be lucky if you can scrape by at all, let alone enjoy even the smallest of life's luxuries.
Of course, maybe you'll have Social Security and Medicare to rely on.  Or maybe not…

The article's author, Alicia Munnell, concludes that as more 401(k) plans automatically enroll and increase employee contributions, the better the outlook will be.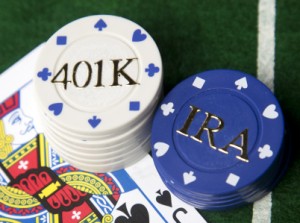 You may disagree with me (and if you do, don't be bashful about sharing your reasons in the comments box below), but she's flat out wrong.  401(k)'s are part of the problem, NOT the solution.  They encourage gambling as the preferred method of saving for retirement.
Even an employer match is little consolation if you can lose 45% or more of your savings in a market crash, as happened to so many people in 2000, and again in 2008.
The solution to this problem that is becoming more critical every year is surprisingly simple…
Save more. Gamble less."
Want to Know What Your Nest Egg Will Be Worth on the Day You Want to Retire?
You can when you Bank On Yourself. Find out how an asset class that has increased in value every single year for more than 160 years can give you financial security and peace of mind. You can find out the guaranteed, predictable value of your plan when you request a free, no-obligation Analysis. Stop hoping and start knowing what your financial future will be.
Check out my new Family Financial Literacy blog on one of the most-visited websites!
I'm thrilled and honored to announce that I was invited to host my own blog on "Family Financial Literacy" on one of the 25 most-popular websites in the country – AOL Huffington Post.
Check out my first post on how you can create great family memories this summer and earn money doing it! 2
If you enjoy the article and you're on Facebook or Twitter, please click those buttons at the top of the article to share them with others you care about.
More than half of Americans aren't happy with their job
According to a new survey,3 one in three workers are seriously considering leaving their job, and another 21% aren't happy with their job, though they don't want to quit (probably only because they fear they'll end up jobless).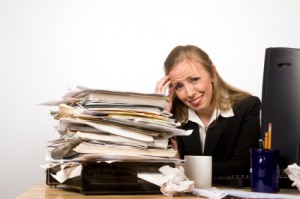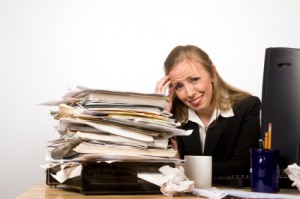 This should be a warning to employers.  But if you're one of those people not happy with your job, remember that life's too short to spend over one-third of your life doing something you dislike!
Which is one reason you'll want to stay tuned for details on how to become a Charter Member of our new website launching next month that will give you the tools and support you need to be self-reliant and secure in every important area of your life!
We want to hear from you!
How do you feel about your job?  If you're not happy with it, what's keeping you there?  And if you left a job you don't like, what helped or allowed you to do that?  Tell us in the comments box below…
1. "How Much Are We Really Saving in Our 401(k)s?," by Alicia Munnell, SmartMoney, June 20, 2011
2. "Fond Summer Family Memories Can Include Earning Money," by Pamela Yellen, Huffington Post,  June 21, 2011
3. "One in Three U.S. Workers Wants to Leave Job, Mercer Survey Says" by Devin Banerjee, Bloomberg.com, June 20, 2011