What if you could bypass banks and finance companies and get access to the money you need when you need it… with no questions asked?
And what if you could add $100,000 or $250,000 – or more – to your lifetime wealth, just by making a simple change to how you make major purchases? Now imagine being able to use your money to make a major purchase and have it continue growing as though you hadn't touched it.
It may sound difficult, but becoming your own "bank" is easier to do than you might think, and hundreds of thousands of folks are already doing it!
Click on the 4-minute video below to see how it works…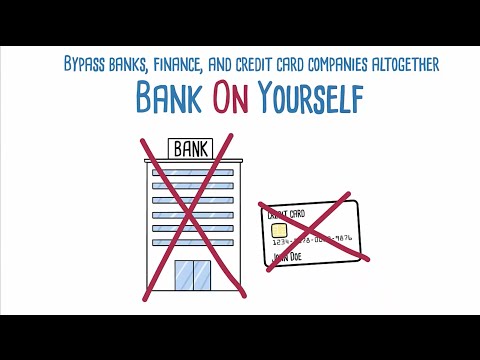 Find Out How Much Your Lifetime Wealth Could Increase by Becoming Your Own "Bank"
Financing major purchases like a car, dream vacation, a college education or business expenses through a Bank On Yourself plan beats using bank financing, credit cards, leasing or even directly paying cash by a long shot.
The typical family could increase their wealth by hundreds of thousands of dollars by doing this. To find out how much more wealth you could have – without increasing your risk – simply request a FREE, no-obligation Bank On Yourself Analysis here.
Your Analysis will also reveal:
How your Bank On Yourself plan can double as a safe, predictable retirement plan alternative
The guaranteed minimum value of your plan on the day you want to tap into it… and at any point along the way
How to achieve your short-term and long-term financial goals and dreams in the shortest time possible
You'll also get a referral to one of only 200 financial representatives in the U.S. and Canada who have met the rigorous requirements to be a Bank On Yourself Professional, and who can answer all your questions. So request your Analysis now.
REQUEST YOUR


FREE ANALYSIS!
Check Out These Related Articles…
But you don't have to be famous to join them. Take the first step and request your free Analysis here.