Executive Summary: Given the poor track record of the government and private sector when it comes to safeguarding the financial security of Americans, the authors propose a Declaration of Financial Independence in which individual citizens pledge to take responsibility for their own lifelong financial well being.
Americans need a financial revolution in 2011 as surely as we needed a political revolution in 1776.
Our system of earning, saving and investing money simply is broken.  It relies way too heavily on the tag team of government and mega-banks and financial institutions, and way too little on the self-reliance and individualism that made our nation great.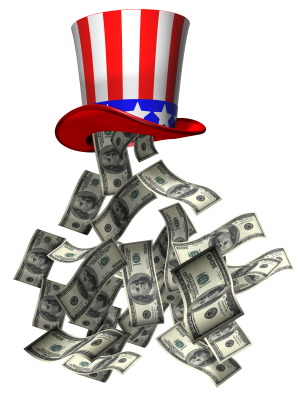 The federal government, by every reasonable standard, has proven to be a poor steward of our money and financial security.
The lockbox that was supposed to be Social Security – with Uncle Sam holding our funds – repeat, "our" funds – for us, turns out to be a thinly veiled Ponzi scheme that is rapidly draining to insolvency.  Ditto Medicaid.
It was the circus-like policies of the government-backed Fannie Mae and Freddie Mac that led directly to the housing crash in 2008 and turned the American Dream – owning one's own home – into a financial nightmare for tens of millions of us.
The federal government poured close to $600 billion taxpayer dollars into the bailout of unstable private businesses, including AIG, Bank of America, Citigroup, Goldman Sachs, Morgan Stanley, General Motors, etc. – rather than permit the free market to right its own wrongs.
[Read more…] "Some Common Sense Thoughts on the Need for a Declaration of Financial Independence"