Did you know that the U.S. income tax was first instituted in 1913?
I recently came across a copy of the very first IRS Income Tax Form 1040 our forefathers were required to file and wanted to share it with you.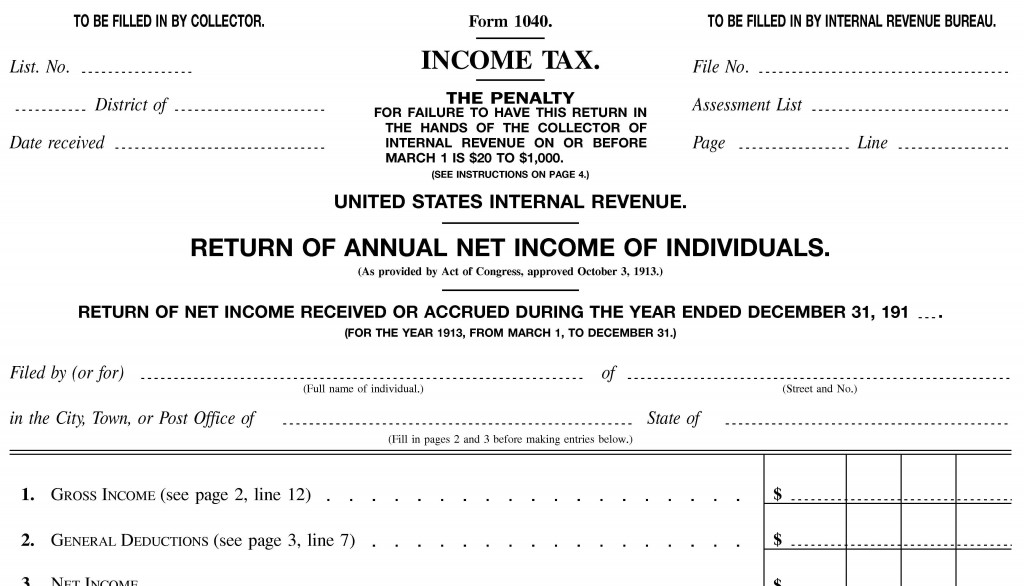 But BEFORE I show you the rest of it, take a guess at the answers to these four questions:
What percentage of taxable income do you think the average family paid back then?
What was the top percentage paid by the very wealthiest Americans?
How many pages long do you think that first tax return was?
How many pages were the instructions needed to complete the form?
The answers to these questions may shock you!