Last week I was fortunate to spend some time with mega-successful entrepreneur Sir Richard Branson and 100 other top entrepreneurs.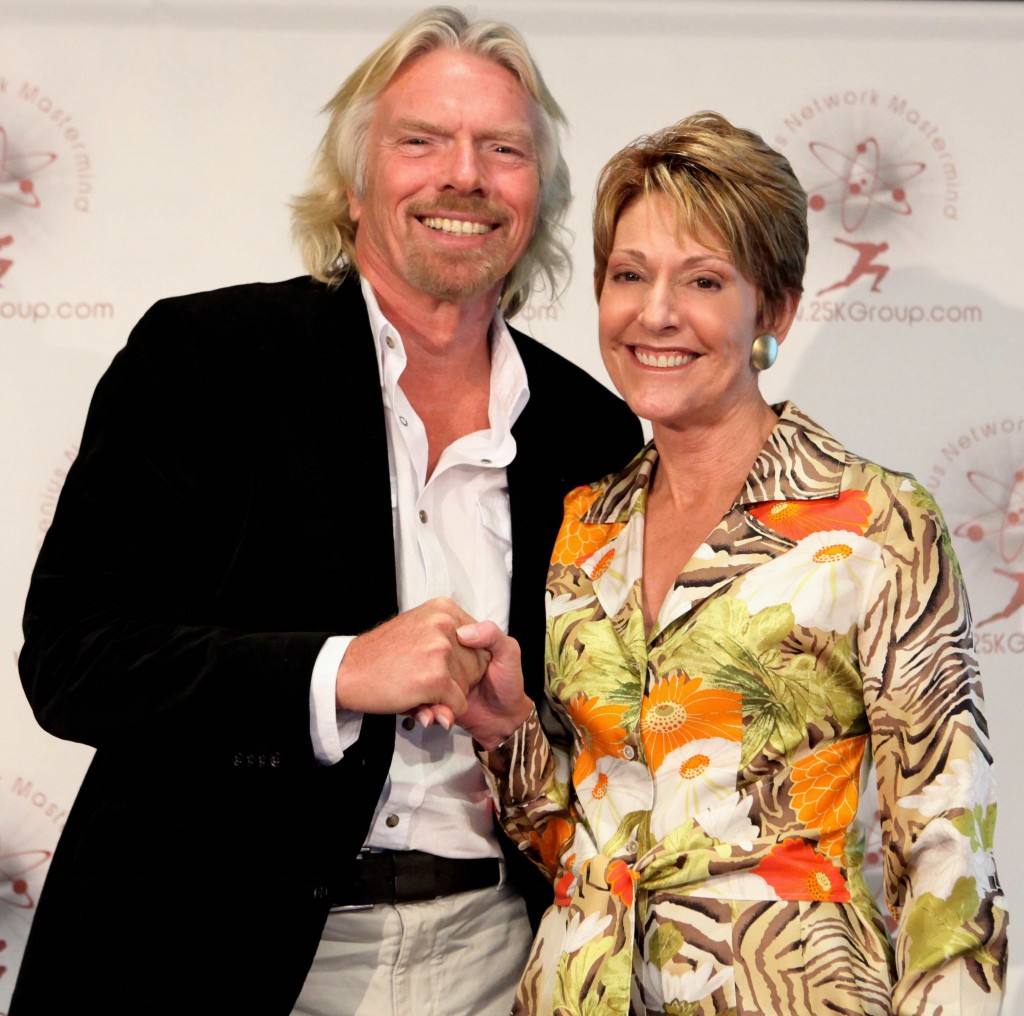 Branson conceived the Virgin Group in 1970 and it has gone on to grow very successful businesses (Virgin Mobile & Virgin Airlines to name a few) in numerous sectors.1
We had a chance to ask Sir Richard questions and here are five Success Tips he shared:
Success Tip #1…
Your business life starts at home – pick a good partner and respect them for who they are.
Success Tip #2…
The biggest challenge business owners run up against is being risk averse.  At some point, you have to just say, "Screw it, let's do it!"
Success Tip #3…
It's important to keep fit – you've only got one body.  Try to find fun ways to do it.
Success Tip #4…
Praise your team/employees – never criticize them.  Treat them right and they'll do anything for you.
Success Tip #5…
Don't take yourself too seriously!
I found it fascinating that when one of us asked a question of Sir Richard, he would often respond by asking a question back; he seemed genuinely interested in us as individuals and it tied right into Success Tip #4.  Sir Richard simply makes you feel that you matter.  And he always looks for the best in people.
Sounds like a blueprint for a life well-lived!
Food for thought…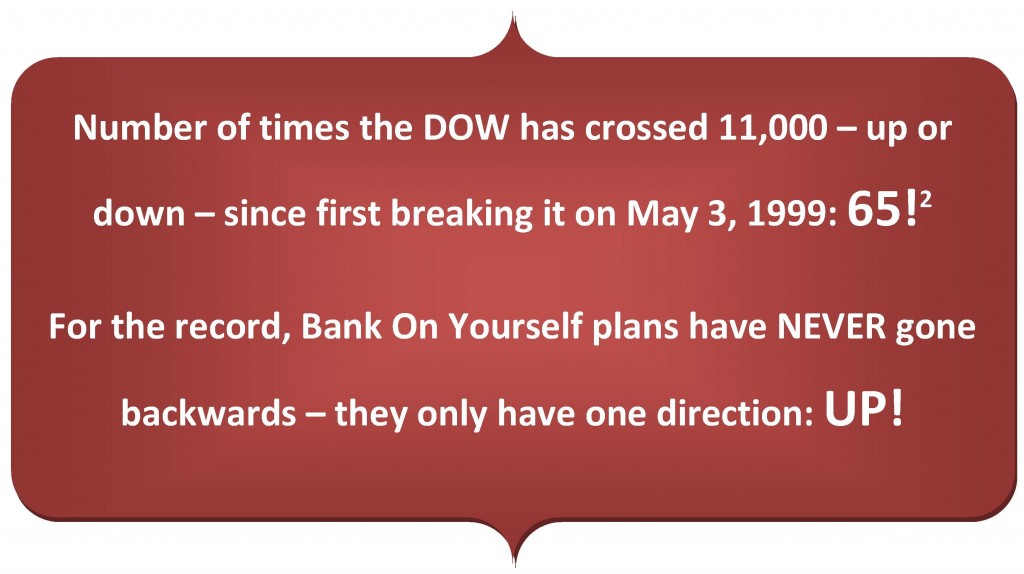 If you haven't already started to Bank On Yourself, please take the first step today by requesting your FREE Analysis and discover how you can take back control of your financial future!
REQUEST YOUR


FREE ANALYSIS!
1. http://www.virgin.com/about-us/
2. "How to Play a Market Rally", The Wall Street Journal, November 15, 2010 (The DOW has since crossed 11,000 at least two more times)