I just found out my new book, The Bank On Yourself Revolution, hit #4 on The New York Times best-seller list the first week it was released!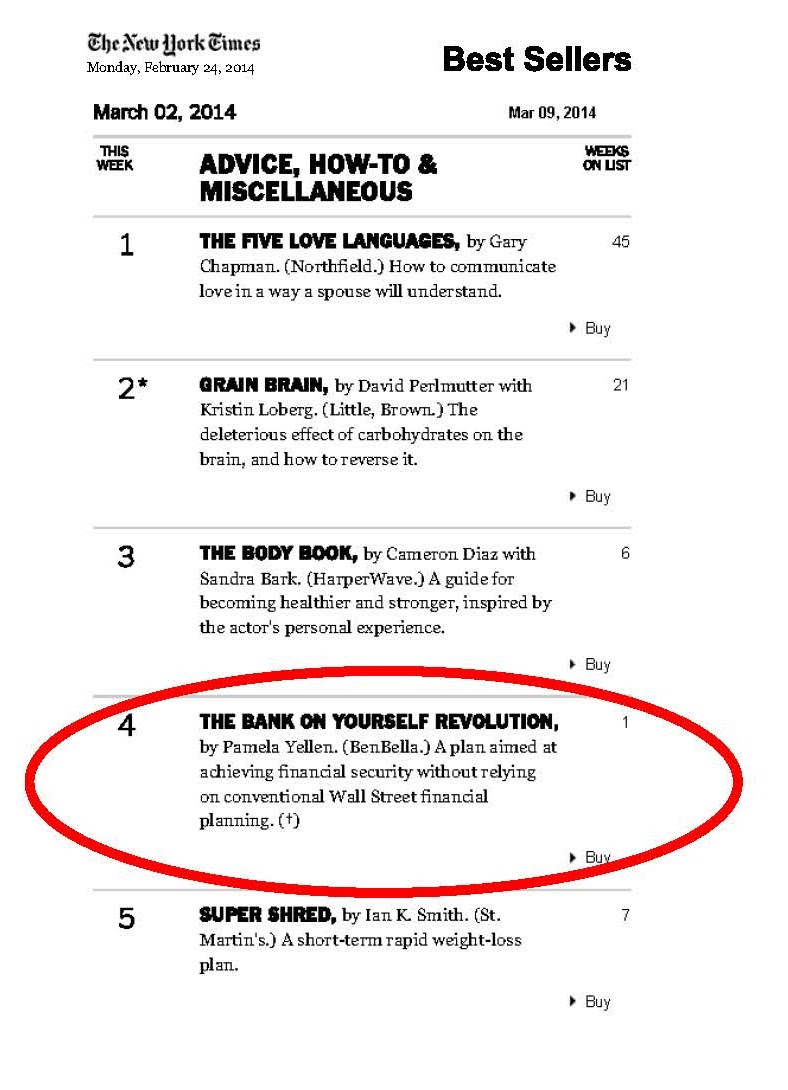 It also hit #1 on Amazon and the Barnes & Noble website.
And it hit the USA Today best-seller list.
Order your copy here today and save 27%!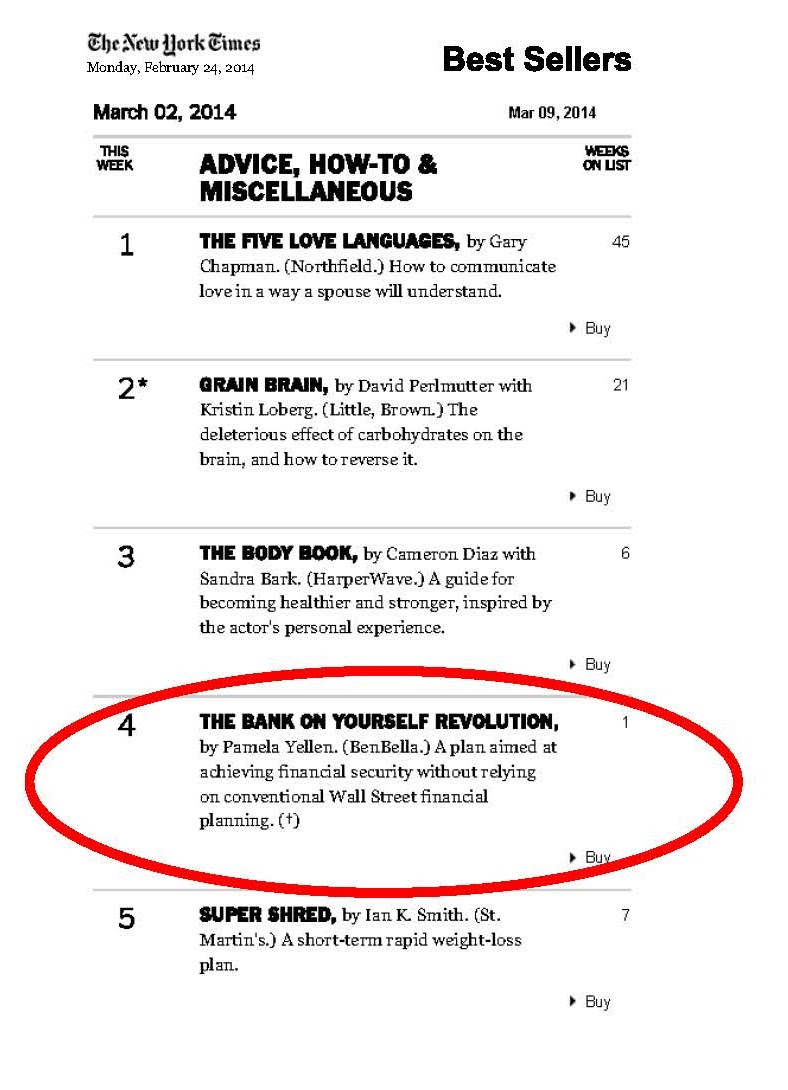 One week after the book was released, my publisher had to rush to do a second printing, because they said the book has been flying off the retailers' shelves.
I'm incredibly gratified by this response, as I poured my heart and soul (along with a lot of blood, sweat and tears) into this book.
If you haven't gotten your copy of The Bank On Yourself Revolution yet – or you'd like to get additional copies for friends and relatives – why not grab yours now, before the current stock runs out?
Order The Bank On Yourself Revolution at a 27% discount right here.

Are you ready to join the Revolution and take control of your own financial future? Take the first step today by requesting your FREE, no-obligation Analysis (if you haven't already).
There is no one-size-fits-all Bank On Yourself plan. Your custom-tailored Analysis and Report will reveal:
The guaranteed minimum value of your plan on the day you plan to tap into it – and at every point along the way

How much income you can count on having during your retirement years
How much you could increase your lifetime wealth simply by using a Bank On Yourself plan to pay for major purchases, rather than by financing, leasing or directly paying cash for them
Answers to any other questions you may have
There's an old African proverb I love…
The best time to plant a tree is 20 years ago; the second best time is today."
Request your free Analysis and find out how the Bank On Yourself method can help you reach your goals and dreams!
REQUEST YOUR
FREE ANALYSIS!