I just found out my new book, The Bank On Yourself Revolution, hit #4 on The New York Times best-seller list the first week it was released!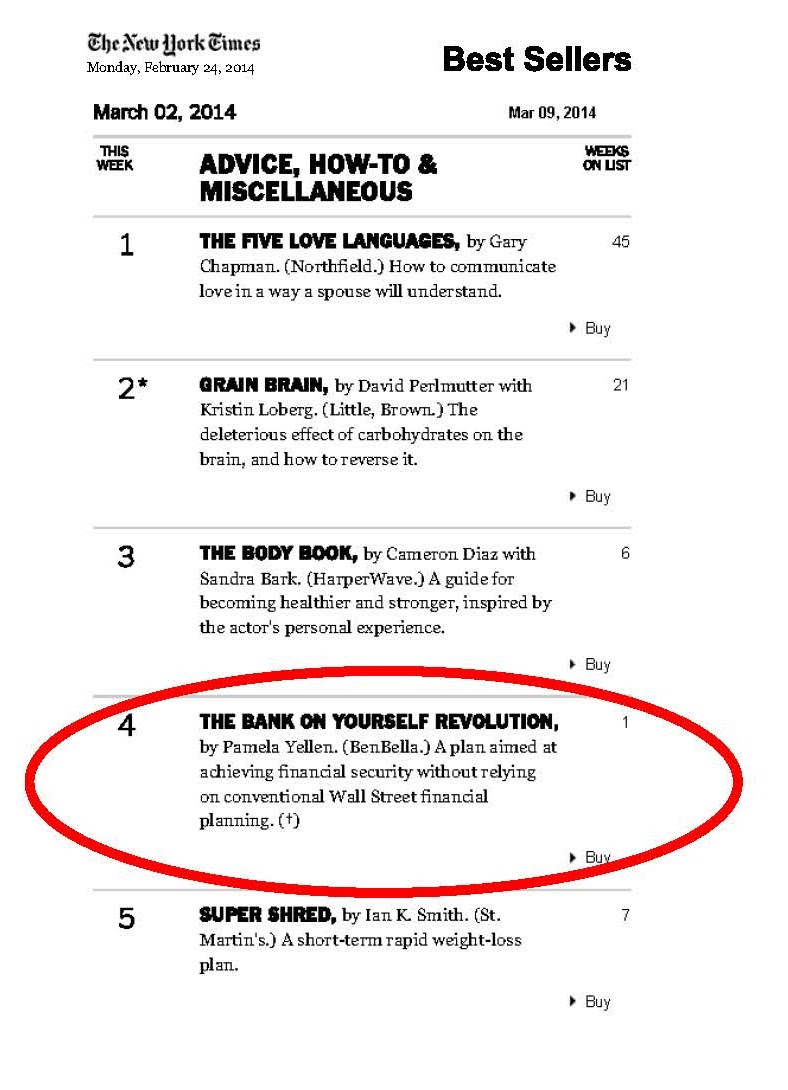 It also hit #1 on Amazon and the Barnes & Noble website.
And it hit the USA Today best-seller list.
Order your copy here today and save 27%!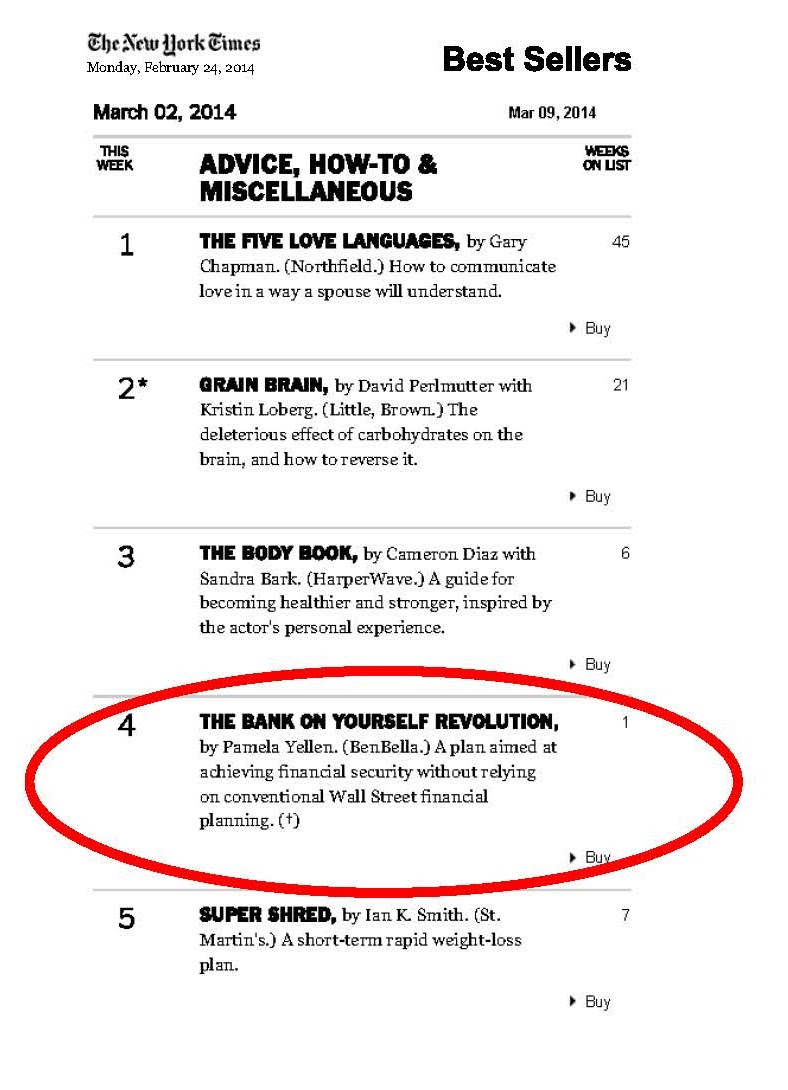 One week after the book was released, my publisher had to rush to do a second printing, because they said the book has been flying off the retailers' shelves.
I'm incredibly gratified by this response, as I poured my heart and soul (along with a lot of blood, sweat and tears) into this book.
If you haven't gotten your copy of The Bank On Yourself Revolution yet – or you'd like to get additional copies for friends and relatives – why not grab yours now, before the current stock runs out?
Order The Bank On Yourself Revolution at a 27% discount right here.
[Read more…] "Bank On Yourself Revolution hits New York Times best-seller list!"