How would you feel if you discovered that every time you put $10,000 into your retirement account, $4,000 or more of it ended up going to pay fees over the next 20 years? And another ten years later, nearly $8,000 of your initial investment had vanished into other people's pockets?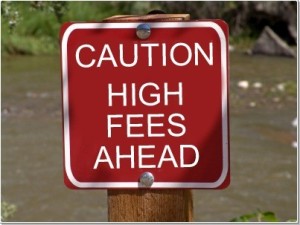 I'm guessing you wouldn't be a very happy camper. In fact, you'd probably be mad as heck.
I hate to be the bearer of bad news, but this is exactly what's happening to most investors right now. Which means there's a VERY good chance it's happening to you.
You see, I've been burning the midnight oil researching the fees in popular mutual funds – including the ones in many 401(k) plans – for a new course in financial literacy we'll be rolling out soon.
The course will give you a step-by-step plan for ending all your financial worries in as little as 90 days… and it contains breakthrough strategies you won't find anywhere else. I'll be giving you more details about it over the next month or two, so stay tuned.
But in the meantime, what I discovered about what experts have called "the silent enemy in our retirement accounts" – fees that compound against you that are charged by mutual funds and 401(k) and IRA plan administration costs – will stun you.
Let's start with the cost of popular Target Date Funds or TDF's," the "default investment" in many 401(k) plans.
[Read more…] "Mutual Fund Fees are Silent but Deadly Wealth Killers"