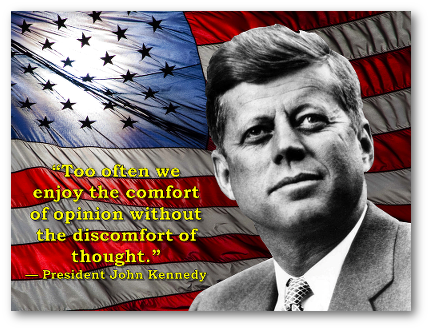 Some people say the disadvantages of whole life insurance outweigh the advantages, while others say it's the other way around. Everyone, it seems, has an opinion. Let's see if we can find some facts to base our opinions on.
Advantages of Whole Life Insurance
Whole life insurance policy premiums are guaranteed for life. Premiums for other types of life insurance policies are not always fixed. Even term insurance policy premiums go up from one term to the next.
Whole life insurance is permanent insurance. As long as the premiums are paid, the beneficiaries will receive the death benefit no matter when the insured dies. But with a term policy, you can be deathly sick as the end of the term approaches, however if you don't die until the day after the policy ends, your beneficiaries will receive nothing.
Whole life insurance policies guarantee the death benefit as well as the premiums. With other types of "permanent" insurance, the death benefit may be guaranteed, or the premium may be guaranteed—but not both. No other type of life insurance policy has as many guarantees as whole life insurance.
Unlike term policies, whole life policies offer a range of living benefits that don't necessarily eat into the policy's death benefit. See below for the advantages of "supercharged" dividend-paying whole life policies.

Term life insurance does not build cash value, which is a form of savings with highly competitive growth and oodles of tax advantages. Whole life insurance does build cash value, and the growth of your cash value is guaranteed.
You wouldn't normally take out a life insurance policy intending to cancel it a few years down the road, but sometimes that happens. If you cancel your term policy, that's it. You cancel, you're done. When you cancel a whole life policy, the cash value, if any, will be returned to you—so you'll have something to show for all those premium payments you made.
With most whole life policies—and especially with the "supercharged" dividend-paying whole life policies described below—you can stop paying premiums at some point and convert your cash value to a "paid up" policy. "Paid up" means you don't have to pay any more premiums.

Disadvantages of Whole Life Insurance
The fact that a whole life insurance policy has more features than plain term insurance means it's a bit more complex, because owning something is more complex than renting it. (Compare owning a car to walking up to the counter and renting one.) But this No-Nonsense Guide will help you understand the complexities, and your life insurance advisor should be able to assist if something isn't clear.
Whole life has higher premiums than term life in the early years, but unlike term policies where the premiums usually increase at renewal time, whole life premiums remain level. Also, a portion of every premium dollar you pay goes to fund the savings component of your whole life policy, which gives you real cash you can access for any reason.
[Download a free Report here that reveals how a little-known type of high early cash value, low commission whole life policy lets you fire your banker, bypass Wall Street and take control of your own financial future. You'll also get a free chapter from Pamela Yellen's New York Times best-selling book on this subject.]
Advantages of "Supercharged" Dividend-Paying Whole Life Insurance
Bank On Yourself Authorized Advisors are specialists at designing whole life insurance policies that are "supercharged," meaning they build cash value far faster than policies without these special design features. When you click that link and look at the comparison, you'll see that a carefully-designed Bank On Yourself-type policy has nearly eight times the cash value at the end of the very first year, compared to the whole life policies most advisors know how to design.
And over time, even the death benefit is greater which helps give you protection from inflation that you won't get with term life insurance.
How is that possible? More of your premium dollar goes into the cash value portion—and less goes to the agent in the form of commission. Can you believe that? Yes, Bank On Yourself Authorized Advisors actually take a significant commission cut, to enable you to have faster growth of your cash value and your death benefit, over time.
You owe it to yourself to take a look at this. There's a step-by-step process to discover what a Bank On Yourself-type plan can do for you. The process won't begin until you take the first step and request an analysis by a specially-trained Bank On Yourself Authorized Advisor.
But be careful who you ask to design your policy. Your current advisor may tell you they can do it, but if they haven't been properly trained in designing "supercharged" whole life insurance policies, experience has shown that could result in your plan growing much more slowly, losing many of its tax benefits, or both.
There's no reason not to talk with an advisor who is willing to put your cash value ahead of their commission. Request an analysis from a Bank On Yourself Authorized Advisor. Take the first step today.