Here are summaries of four of the most interesting and thought-provoking items that have crossed my desk this week…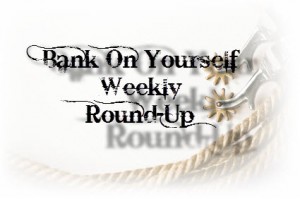 Is a "look out below" stock market crash looming?
By some key measures it is – corporate profits have only commanded as large a share of national income twice before – in 1929 and 2006, and those years preceded the past century's two worst  financial collapses.
Knowledge is power, so I encourage you to read this article on The Invisible Stock Bubble1 from SmartMoney.com.
Pamela Yellen interviewed on NPR:  Teach teens how to manage money
Bank On Yourself company founder Pamela Yellen was recently interviewed on National Public Radio's "Your Money Coach" program about how to teach teens financial responsibility.
Listen in (or read the transcript) for some surprising advice.
Quick!  How fast can you get your hands on $2,000?
Nearly half of Americans say they definitely or probably couldn't come up with $2,000 in 30 days, according to new research.2
If faced with an unexpected expense in the next month, many people would have to resort to extreme measures to cover it.
Learn more about the best ways to create a family emergency fund.
Is a college education worth the price?  More than half those surveyed say no
This recent study3 reveals why a majority of people don't believe the benefits of a college education are worth the cost.
Want to see a very interesting take on the difference between "college" and "education," the benefits of self-education, and the one subject everyone should absolutely study?
Read the article, "Congratulations!  Now Stop Being a Wuss," by John Carlton.  John is a member of a MasterMind Group of successful entrepreneurs I belong to.  He has some very perceptive ideas on this topic you may find of interest.
WARNING!  John doesn't mince any words and he tends to pepper his blog with sailor language.  If that offends you, please do NOT read this!  And if you do, don't say I didn't warn you…
We want to know what you think!  Tell us in the comments box below…
1. "The Invisible Stock Bubble", by Jack Hough, SmartMoney.com, May 24, 2011
2. "Nearly Half of Americans are Financially Fragile", By Phil Izzo. The Wall Street Journal, May 23, 2011
3. "U.S. College Education Isn't Worth Price, Pew Report Says", By John Hechinger, Bloomberg.com, May 15, 2011