A core tenet of the Bank on Yourself Nation is that money should always bring pleasure or satisfaction, never regret or guilt.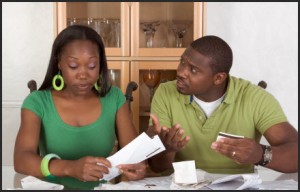 For so many people, that principle seems unrealistic, especially considering how very hard it is most months just to stay afloat – paying for necessities such as groceries, medicines, utilities, transportation, insurance and the like.  Oh yes, let's not forget the always hungry tax monster!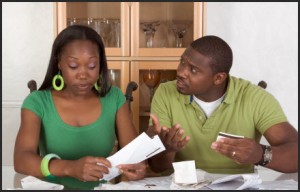 Seems to so many of us that our paychecks are swallowed whole by our obligations before we ever get the chance to even sample the flavor of having some accumulated cash in our pockets and bank accounts.
To which we can only respond… how wonderful!
Wonderful? Really? Paying Bills! And Taxes?"
Absolutely.

If you haven't done so already, it is time to come to view your monthly financial obligations in a fresh, new light.
In fact, it will prove most helpful if you consider your recurring expenses with two questions in mind:
1. What benefits do I actually receive in return for my monthly outlays?
2. What is my return on investment for the dollars spent?
Let's begin by examining the second question first.
What would you guess is the better long-term investment?
Your monthly grocery bill or your monthly contribution to a 401(k) or other retirement plan?
Most people don't view their grocery bill as an investment, so they automatically assume the answer is a long-term savings or investment fund.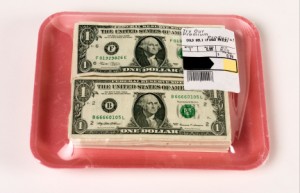 But the correct answer is – in fact – a matter of perspective.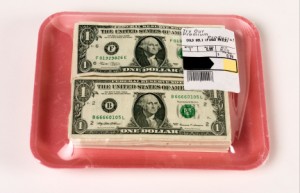 The money you contribute to a 401(k) or similar plan is locked in place for many years, even decades.  What you have to show for it are some numbers on a monthly or quarterly portfolio statement that might give you a sense – often undeserved – of financial security.
You really can't enjoy the money in the present or the near future.  Moreover, funds in a 401(k) are subject to market fluctuations, management fees, inflation and eventually taxes.   For tens of millions of Americans, when those numbers on their fund statements implode, as they did during the market dive in 2008-2009 (and many times prior to that), then their retirement investments not only fail to bring them pleasure or satisfaction, but actually cause great pain and anguish.
Strictly in terms of numbers, 401(k) plans hardly stack up to the value we all receive from our monthly grocery expenditures.
Here's our thinking…
For every $1,000 you place in a 401(k) or similar plan – not factoring in a matching contribution from your employer* – you can expect to earn a reasonable return that might over the long term average 4% to 7% a year (far above what you are likely earning now).
In essence, you tie up all of your principal for a full year, at the end of which you have earned perhaps $40 to $70 in return for allowing some financial institution to utilize your money for 12 months.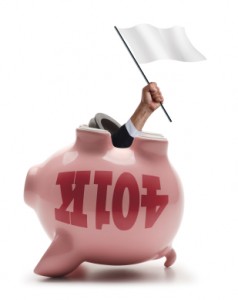 Go ahead and tie up the same original $1,000 for a second full year, at the end of which you will have – roughly – between $81.06 and $144.90 in income on paper, before subtracting fees, taxes, and any decrease in purchasing power due to inflation.
And this assumes your investment portfolio actually grows – which is a generous assumption given how often retirement plans actually bleed money.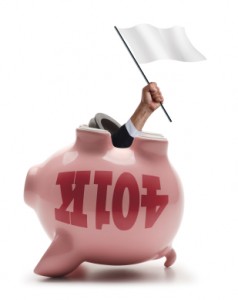 Stick to the plan, as do most wage earners, and your $1,000 may sit in a retirement account for 20 years (or more).  After two whole decades of confinement, your original $1,000 deposit would generate between $1,191.12 and $2,869.68 in growth (before you deduct fees, taxes, and inflation.)
That is 20 years that some financial institution – but not you– reaps the benefits of YOUR money.
Now let's compare that with your monthly grocery bill…
The United States Department of Agriculture each year estimates the monthly costs of food at home for an average family of four.  The USDA's calculation for 2011 runs between $663.60 for a low-cost meal plan to $1,184.50 for a liberal plan.
Let's call it $1,000 and see how those groceries stack up as an "investment" against laying away the same $1,000 in a retirement plan.
At the end of the first month, assuming you consume all of the food you've purchased, you have zero left to show for your money (or at least that is the faulty perception many people hold).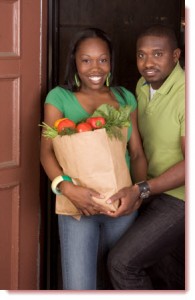 That said, you owe no taxes on the $1,000 in groceries (other than the sales tax already included in the tab).  There are no management fees.  And there is zero chance the supermarket will come to you and ask for more money, even if the groceries you purchased subsequently rise in price.  (Translation: No supermarket "crash" will ever cause you anxiety and the loss of principal.)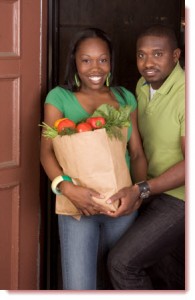 One thousand dollars in groceries buys you goods worth a full thousand dollars in value regardless of any Wall Street misbehavior or greed.
It's when you step back and ask yourself what the groceries, in turn, enable, that you realize their true investment value.
Given that you and your family can't very well fast for a month, the groceries you purchase are the core fuel of your family's income-generating and lifestyle machine.  If you bring home $65,000 a year in total household income, then the $1,000 you spend in monthly groceries is a vital cog in generating the $5,417 ($65k divided by 12 months) you earn in return for your labors.
Your $1,000 monthly grocery outlay produces a fabulous return – in just 30 days – actually dwarfing the 20-year yield you might receive placing the food money in a retirement plan.
Grocery bills… when viewed in the context of what they make possible, can be truly loveable."
The same frame of reference should be applied to housing costs, gas and electricity, transportation, medical bills, etc.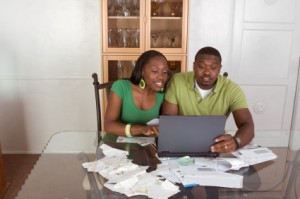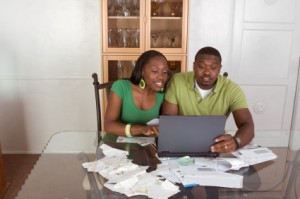 Dollar for dollar, these expenses, rather than being the economic balls and chains that most Americans label them, actually return some of the best values in the investment universe.
Once you cast your financial obligations in the correct light, paying those monthly bills will take on a whole new positive meaning.
Now let's return to the first question we raised above: What benefits do you actually receive in return for your monthly outlays?
As Americans, we are blessed with an abundance that has no historic or even present-day equal.  As citizens, who pass much of our lives pursuing even better lifestyles, we often fail to pause and conduct a full and candid inventory of the uncountable blessings we already receive.
Reflect upon your present blessings, of which every man has plenty; not on your past misfortunes of which all men have some."
~Charles Dickens
The true secret to enjoying our bills and applauding our taxes is to appreciate what they buy for us. Most people throughout history – and far too many people living elsewhere today – would consider themselves life's lottery winners if only they could "suffer" our hardships.
Here are the sober facts of life…
There is no right to housing, much less a safe home that is equipped with clean, running water; electricity, and heat.  Phones, cars and household appliances are not mandatory, nor are computers, paid television services and the Internet essentials.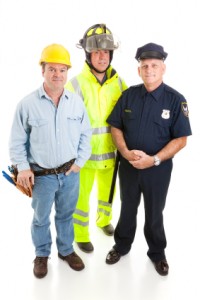 Yes, health care is expensive and getting more so all the time, especially emergency care and medication for chronic illnesses.
But really, have you got a better use for your money than staying alive? It hardly matters how much you've squirreled away for retirement if you are long dead before you ever reach your golden years.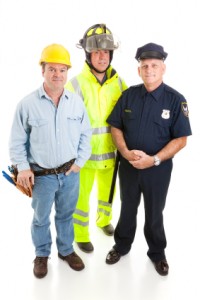 And what about taxes?  How do we ever adopt a mindset that allows us to applaud them?
Simple.
Freedom, in the form of national defense, isn't free.  Nor is crime fighting, fire fighting, road construction and maintenance, schooling, and a million and one other services and benefits provided to us by local, county, state and federal governments.
Are most politicians wasteful?  You bet.  Could they be better stewards of our public funds.  Duh!  Need you really ask?
We dislike and rail against wasteful spending that means higher taxes and less money in our own pockets.  And all of us can point to dozens of government programs that never benefit us and aren't worthy of anyone's tax dollars.
But the exceptions do not disprove the rule.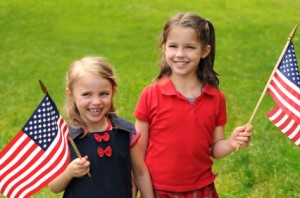 As a rule, there is no finer government, and has never been a better political system, than that enjoyed by the current citizens and residents of the United States.
When we pay our taxes, we are rewarding ourselves and future generations with the greatest investment ever offered to mankind – shares in America and the American Dream.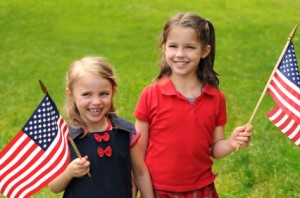 Those shares pay and have paid huge uninterrupted dividends for more than 235 years, without which our lives could never be as satisfying or great.
Coming Soon! Your money – the missing manual…
This summer we're launching a new website to help you fearlessly navigate your personalized path to lifetime financial security and self-reliance.
A few of the valuable tips and tools you'll discover include:
How to get more of what you want without spending more
Proven tips to stay in control of your spending
How to generate better returns at the supermarket than the stock market
How to prevent financial leaks
And much more
Stay tuned for a Special Charter Offer coming soon!
* We consider the employer match on your 401(k) as part of your salary – not an investment
return

.  If you put in $1,000 a month and your employer puts in $30 a month, really you've put in $1,030 a month.  Your return on that total remains somewhere between 4% and 7% annually on average.