If you've ever searched for Bank On Yourself on Google, you've probably come across a couple of websites containing threads where posters debate the merits of Bank On Yourself.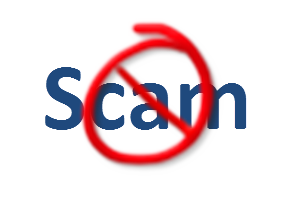 One such thread that comes up high in the search results has nearly 200 posts spanning the last year and a  half.
On this lively audio podcast, Bank On Yourself founder Pamela Yellen discusses how her toughest anonymous critic on that thread has slowly been coming around.
He now (grudgingly) admits that Pamela is right about many of the points he has been contesting.  And, when challenged by another poster about the actual returns people get in the stock market, he even dragged out 29 years of records of his own investing accounts, only to conclude that he is "just an average investor."
To listen to this fast-paced, surprising interview, click on the play button below, or you can download the recording as an mp3 and listen to it on your own player or iPod now at:
Near the end of this 15-minute interview, you'll also discover a fast and simple experiment you can try to determine if Bank On Yourself really is a scam… or if it's the ultimate financial security blanket in both good times and bad.
TIRED OF WATCHING YOUR FINANCIAL PLAN GO NOWHERE?
Find out how the Bank On Yourself method can give you the financial security and predictability you want and deserve. It's NEVER had a losing year in 160 years! Take the first step right now by requesting a FREE Bank On Yourself Analysis.
Wondering where you'll find the funds to start a plan? Don't worry! You'll receive a referral to one of only 200 financial representatives in the country who have met the rigorous requirements to be a Bank On Yourself Professional and can show you ways to restructure your finances to free up seed money to fund your plan.


We really want to hear your comments and feedback!  Tell us what you think in the comments box below.  Please note that any comments containing the answer to the question of what was Pamela's critics rate of return will be posted after September 24th, so as not to give away the answer…