Note: this post has been updated in November 2011

-$62,734.06. That's the "unrealized" loss we've had in one of the mutual funds in our retirement account, according to the statement we just received.
A $62,734.06 unrealized loss.
I keep staring at the statement, hoping that number will somehow magically turn positive.  After all, we've had a nice run-up in the stock market recently, and that mutual fund has one of the best long-term track records of any fund.
What the heck is an unrealized loss, anyway?
I realize I've lost a whole bunch of money.  And I remember working my butt off to make that money!"
A $62,734 "unrealized loss."  Is that an oxymoron, like "Great Depression," "small fortune," "accurate forecast" and "quickly reboot"?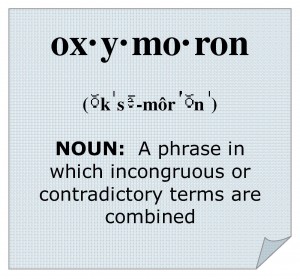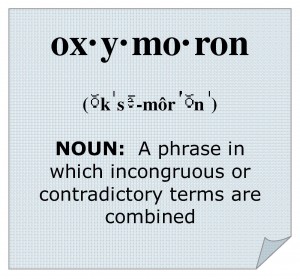 I dunno if it qualifies as an oxymoron.  But I do know it's moronic that we pin our hopes and plans for financial and retirement security on things we can't predict or count on!
My husband Larry is 61 and theoretically four years away from retirement.  He probably won't retire when he's 65 because he says he'd get bored.  But if we were relying on the conventional wisdom about saving for retirement, it wouldn't even be an option for him.
Did you know that 40% of retirees were forced to retire sooner than planned, due to health problems, job layoffs and other factors beyond their control?
Of course, none of us want to think that could happen to us… but what would you do if it did?
Another mutual fund in our retirement account shows an $8,012.16 "unrealized" gain.
And there lies the rub:  You don't actually lock in a gain or loss until you sell an investment.
(November 22, 2011 Update:   Our most recent retirement account statement shows our "unrealized loss" is virtually unchanged since I wrote this blog post almost a year ago.  And looking at the Dow's ups and downs over the past year makes a day on the roller coasters at Six Flags look tame.)


Unfortunately, studies and history show that most of us are far more successful at locking in our losses than our gains.
Can you tell me what your retirement account will be worth on the day you plan to tap into it?  (Not what you hope it will be.)  If your answer is "no," how can you even call it a plan? And what will you do if the market plunges by 50% – again – right before you planned to retire?