I just recorded an inspiring interview with Grammy-nominated contemporary/pop and rhythm and blues recording star – and Bank On Yourself client – Karyn White.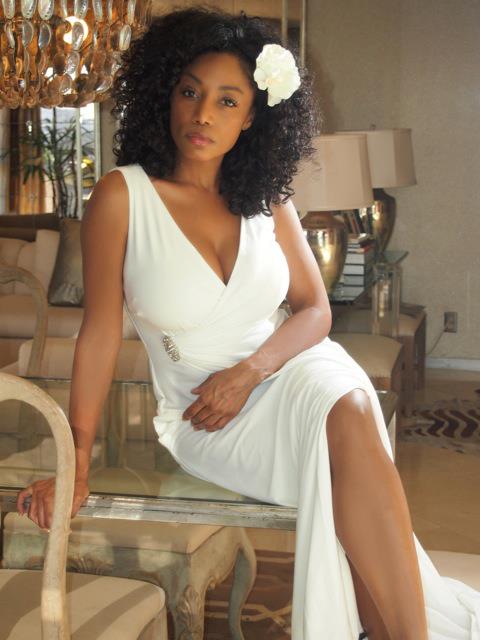 Karyn was in her early 20's when she became the first female artist to have her first three solo releases hit #1 on the R&B charts.  She collaborated with industry legends including Babyface and L.A. Reid, before devoting herself full-time to raising a family.
After an 18-year hiatus, and a fan base that never forgot her, Karyn decided to record again.  Only this time she decided to produce her new CD album, Carpe Diem, herself – and pocket the profits the record companies used to make off of her.
In this interview, Karyn reveals:
How she used her Bank On Yourself plan to finance her new CD herself (and why she probably wouldn't have been able to do it otherwise)
How making the right choices about money puts you in the position of being able to take advantage of opportunities that will inevitably come your way

The little-known way Karen's Bank On Yourself Professional was able to jump start the cash value in her policy
Why it's not enough to be good at making money – you also need to know how to grow and protect it
Karyn is a beautiful person both inside and out – and that really comes through in this interview, which we've made available in both audio and written format.
But I really DO hope you listen to the audio, because you'll hear part of the title track from Karyn's new CD, "Seize the Day." When I listen to it, it sends shivers up and down my spine and makes me feel very alive.  I'll be curious to know if it has the same effect on you…
You'll also hear a clip from Karyn's hit single, Superwoman, which she recorded in 1989.  It's a timeless classic will take many of our readers back in time.  Be sure to visit Karyn's website to learn more, and to buy her songs and/or her new book, "Carpe Diem."
Here's how to enjoy our interview with Karyn White…
You can listen to the interview (and clips from Karyn's songs) by pressing the play button below, or you can download the entire interview as an MP3 and listen on your own player or iPod…
You can also download a transcript of the interview here.
Find out How Bank On Yourself can help you take advantage of opportunities
Would you like to find out how the Bank On Yourself method can position you to be able to "seize the day" and take advantage of opportunities that come your way… while growing a predictable, guaranteed retirement income?
REQUEST YOUR
FREE ANALYSIS!
Request a FREE Analysis (if you haven't already) to find out how a custom tailored Bank On Yourself plan can help you reach your long-term and short-term goals and dreams. You'll also get a referral to one of only 200 Professionals, like the one Karyn works with, who can answer your questions and show you your options for maximizing the growth in your policy.