One of the most-asked questions we got on our recent "Ask the Bank On Yourself Professionals" live online event was when is it "too late" to start a Bank On Yourself plan?
A number of people said things like…
I'm only 10 years away from retiring. Can I still benefit from this?"
In most cases, the answer is "yes." In fact, one of the Bank On Yourself Professionals who presented during the event walked us through a case study of a couple who became Bank On Yourself policy owners at the ages of 59 and 60.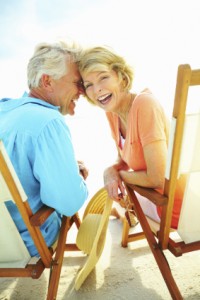 I started my own biggest plan yet last year when I was 61. (Oops! I just gave away my age!) And people older than I start new Bank On Yourself plans, as well.
The Bank On Yourself Professionals are masters at structuring plans to meet their clients' unique situation and goals – and they have a LOT of flexibility in plan design.
But there's also a different kind of Bank On Yourself dividend-paying whole life insurance policy that I call a "Bank On Yourself for Seniors plan."
This involves a one-time lump-sum premium payment, and then you pay no more premiums – ever.
These plans are available for people up to age 85, and even come with a FREE long-term care benefit for stays in a long-term care facility or for home health care, in most states. [Read more…] "Is it Too Late? Am I Too Old to Benefit from Bank On Yourself?"