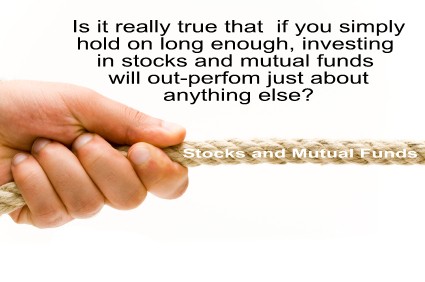 A recent comment made by a reader of this blog inspired this post.  I've never gone into detail on the question of how the rate of return on a Bank On Yourself policy compares with investing in stock market and mutual funds.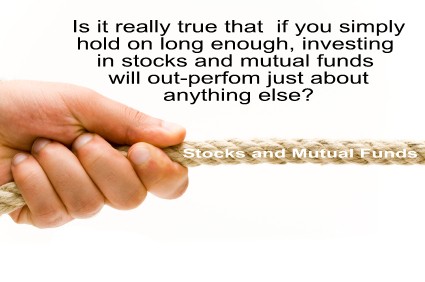 And is it really true that if you simply hold on long enough, investing in stocks and mutual funds will out-perform just about anything else?
So, I've decided to lay those questions to rest – once and for all – right here.  Here's the comment by a reader who calls himself "Tob" that sparked this post:
This is a ridiculous attempt to compare whole life insurance to the "stock market" after the worst decade. I can show you how investing blows the pants off whole life using investing basics. Balanced Funds. How many funds do you want that have produce 10% per year compounding average to convince you?"
So, has "Tob" really found that elusive investment that gives you a 10% average return, and still lets you sleep at night?
We'll get to the answer to that question in a moment.
First, let me address the question,
"What the heck is the rate of return on a typical Bank On Yourself policy?"
[Read more…] "What's the rate of return on a Bank On Yourself plan?"