I just came across these four surprising new facts that affect your money and finances…
Fascinating Fact #1: 61% of boomers fear outliving their money in retirement more than they fear death
That's according to a new study.1
Maybe you're one of them.  It appears that lots of boomers should be scared out of their wits – almost half of them could run out of money in retirement, according to a new study by the Employee Benefit Research Institute.
In fact, most employees recently surveyed – regardless of age – say they aren't saving enough money for retirement.2
Many people are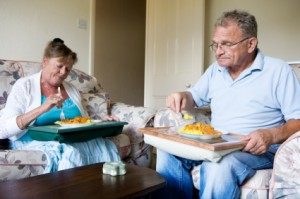 adjusting to "the new normal" by postponing retirement.
But you may not have a choice:  Nearly four in ten retirees say they were forced out of work earlier than they'd planned, because of layoffs, poor health, or the need to take care of a loved one.3
And, for those already retired, 60% say they have been forced to do without things they had taken for granted, to make ends meet.4
Things like meals out, new books and movies, travel, new clothes and home improvement projects.
Can you live without those things?  Sure.
But why should you have to, after a lifetime of hard work and sacrifice?!?
[Read more…] "Four fascinating facts that affect your finances"