Stock market volatility has returned with a vengeance, as this chart of the Dow over the last 3 months starkly illustrates.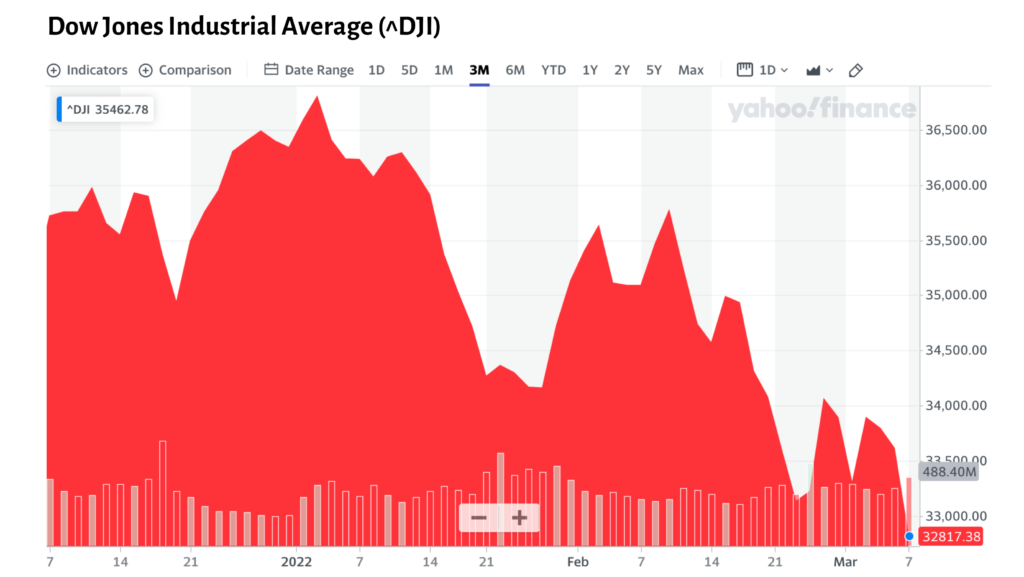 We're facing a whirlwind of economic challenges we have little or no control over. Here are the top 5 currently contributing to the volatility:
Challenge #1: Inflation has hit a 40-year high
That's hammering consumers, wiping out pay raises, and reinforcing the Federal Reserve's decision to rip off the band-aid and raise borrowing rates multiple times this year alone, which some economists fear will trigger a recession.
Challenge #2: The pandemic and rock bottom interest rates pushed home prices up at a head-spinning rate
[Read more…] "How to Shield Yourself from Market Volatility, Inflation and Interest Rate Woes"