Money is the leading cause of marital and relationship troubles.  Do you think you and your partner are compatible when it comes to finances?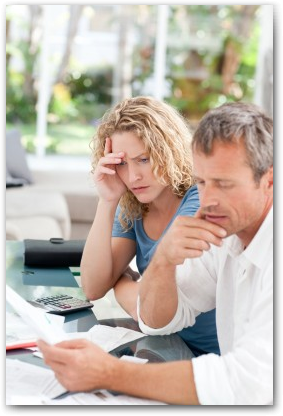 According to a Survey by American Express, 91% of couples avoid even talking about finances, household expenses and debt with their partner.1 Twelve percent said they've never talked about money with their spouse and some of the 2000 U.S. adults that participated indicated they knew their partner's weight but not their salary.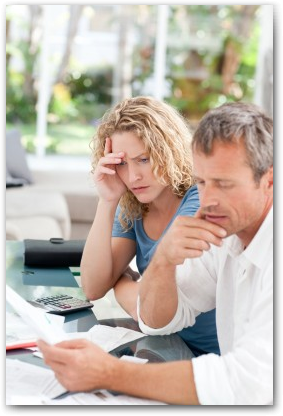 All is fair in love and war…
Money causes more stress than intimacy (11%), children (9%) and in-laws (4%) and 40% of married couples have serious, recurring arguments about money
27% of respondents misrepresented the amount of a purchase to their partner
30% have hidden purchases from their partner
56% of couples felt they have made a financial mistake in their relationship, ranging from spending too much on their wedding to buying a house at the top of the market
If they could go back in time…
32% would put more into savings and investments
27% would spend more responsibly
17% would discuss financial goals and expectations earlier
Many couples have different values where money is concerned and, as revealed by the numbers above, most neglect to take the time to hash out issues that can potentially ruin their relationship.
It's never too late to start the conversation…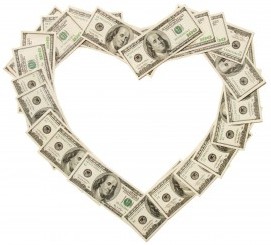 Begin by taking our Love and Money Financial Self-Assessment. It's just in time for Valentine's Day, and it will help you understand your strengths and weaknesses when it comes to finance.
We encourage you and your partner to take the three-minute Assessment either separately or together and see how your money values differ from one another.  After all, recognizing the way money can affect your relationship is the best way to prevent problems in the first place and strengthen your the bond between you.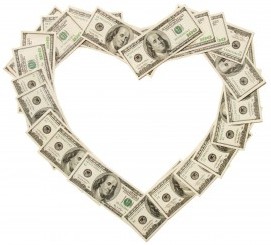 Afterward, we'll give you some tips on how to start the conversation with your partner and how your relationship can not only survive your difference in financial opinions, but how those differences can strengthen your connection – romantically and financially!
Take the Love and Money Self-Assessment here.  And then tell us what insights the assessment gave you in the comments box below…
How to reduce financial stress and worry
Adding the Bank On Yourself method to your financial plan reduces financial stress and worry by adding guarantees and predictability to your financial plan. When you Bank On Yourself, you'll know the minimum guaranteed value of your plan on the day you plan to retire… at every point along the way.
To find out your bottom-line numbers and results, request a FREE, no-obligation Analysis now. You have nothing to lose except the stress and sleepless nights that come with a financial plan based on hope and luck.
REQUEST YOUR
FREE ANALYSIS!
1. 2010 American Express Spending & Saving Tracker Survey