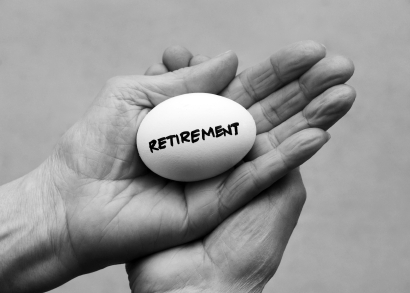 Pamela Yellen was recently interviewed by AARP about the Bank On Yourself wealth-building method for an article on "Saving Your Nest Egg in Tough Times."
Scroll down to the second paragraph below the "50/50, if you're 50" subhead to read the advice Pamela gave for investors age 50-65 who are fed up with watching their hard-earned nest-eggs shrink yet again.
What about investors over age 65?
Pamela also gave advice for investors between the ages of 66 and 85 who want to add more guarantees and predictability to their financial plan and bump up their returns without the risk of stocks and other investments.
Although there wasn't space to include that advice in the AARP article, this is an increasingly popular option for Americans up through the age of 85.
This little-known option provides many advantages that annuities and CD's do not have, including…
Provides guaranteed growth and a higher return
Exceptional flexibility and liquidity
Protection from estate taxes
Automatic long-term care coverage at no additional costs (in states where it's available)
The Bank On Yourself Professionals are well-versed in this option and can conduct a free Analysis that will help you determine which plan is best for your unique situation.
If you're not sure where you'll find the funds to start a plan, don't worry.  The Bank On Yourself Professionals are masters at helping their clients of any age restructure their finances to free up seed money to fund a plan that will help you reach as many of your long-term and short-term goals as possible – in the shortest time possible.
Remember – Wall Street already lost more than 45% of the typical investor's savings TWICE in the last decade.  How would it affect you if this latest stock market rout is just the beginning of another look-out-below crash?
To find out how you can add predictability and guarantees to your financial plan and have the financial security and peace of mind that you want and deserve, request your FREE Analysis now.  You'll be connected with one of only 200 financial representatives in the country who have met the rigorous training and requirements to be a Bank On Yourself Professional.
Check out these other articles that may be of interest to you…