It often shocks me to see what passes for "journalism" these days in publications many people put their trust in, like the Wall Street Journal.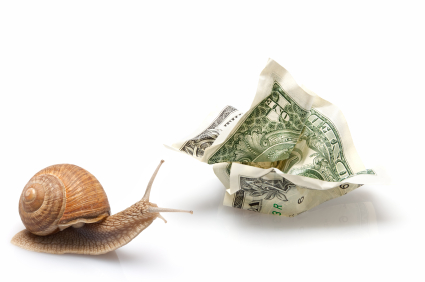 A recent article in that publication titled, "Slow and Steady Saving Still Pays," is a classic example of what happens when you use fuzzy thinking and math… and expect to convince readers of your position.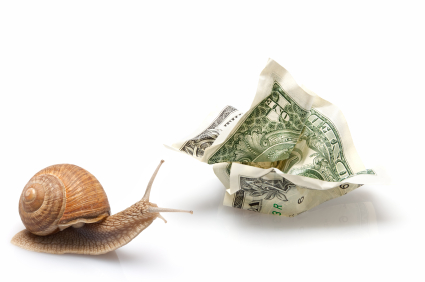 Sadly, I suspect many readers did lap this article up because, after all, it was published in the Wall Street Journal.  They wouldn't lie to us or lead us astray, would they?!?
I don't think this article was intentionally written to mislead you.  I believe the author has just been as brainwashed by Wall Street as most Americans have been.
check out this article
"The Unrealized Loss Riddle"
for an eye-opening comparison of saving money in a Bank On Yourself policy versus investing in the stock market.
So what ARE the problems with this article?
The article's premise is that "patience pays off" on "the path toward having enough money to enjoy a comfortable retirement."  And that it would even have paid off over the past decade.
To support this premise, the author uses the example of a person making $40,000 per year in 2000 who contributed 6% of their salary – $200 per month – in the first year with a company match of 3%, or $100 to start.  That money goes in an index fund that tracks the S&P 500.
The author then presumes that person gets a 3% raise each year, with her contributions – and her employer's match – rising accordingly.
In spite of the roller coaster ups and downs of the stock market over the past decade, the author asserts that the saver would end the decade with almost $52,000 in her account.  And only $30,470 of that money came from her pocket.  The rest came from the company match and "a nearly 14% gain in the S&P 500 fund from January, 2000."
Woohoo!  A 14% gain over an entire decade!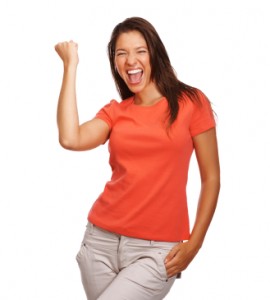 So what's wrong with the picture?!?
Before I get into the wealth-killing, fuzzy thinking the author used to draw this conclusion, I encourage you to take a moment and see how many examples of fuzzy thinking you can find first.
What did you come up with?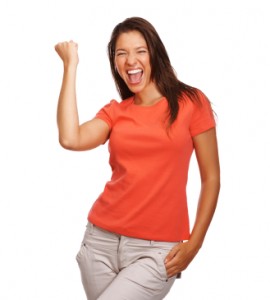 Now check out the problems I came up with, and see how many of them you thought of:
Fuzzy Thinking Mistake #1:  Ignoring Inflation
Inflation would have eroded the purchasing power of your money by almost 30% during this period.  That means that this saver would actually have to have $67,600 in her account now, not $52,000, just to keep even with inflation!
How can you improve your financial picture?
Find out why wealthy Americans have long used the Bank On Yourself method to grow and protect their wealth – and how you can, too. Request a Free Analysis that will show you how much your financial picture could improve if you added Bank On Yourself to your financial plan.
Fuzzy Thinking Mistake #2:  Overestimating the Value of the 401(k) Match
Many companies reduced or eliminated their 401(k) match during the past decade – so you can't count on that.  And, as one commenter on this article noted, "a 3% per year raise is generous – you're lucky to maintain your salary, let alone keep your job."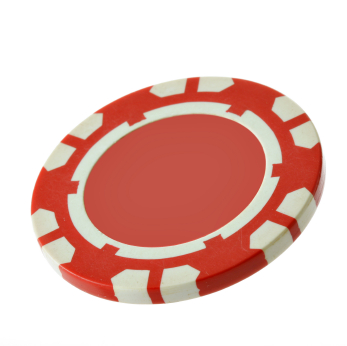 And what's the difference between putting your own money at risk to get the employer match and going to a hot Vegas casino because they offered you $20 of free chips, as long as you plunk down $100 from your own pocket?  It's still gambling!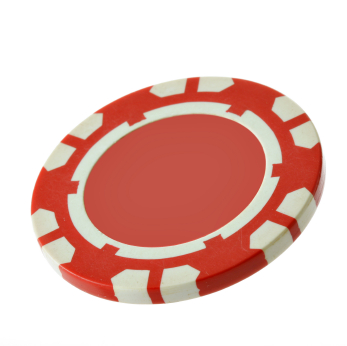 Fuzzy Thinking Mistake #3:  Ignoring Fees
The 401(k) management and administration fees are major wealth killers in themselves.  As noted by the Department of Labor, even a 1% increase in fees can consume 28% of the value of your 401(k) over time.
And ever since the government passed a law in 2006 giving employers protection from liability if they put your money in so-called "Target Date" funds, many have automatically been moving employees' money into those funds – even if they had previously chosen a different fund.
Pulitzer Prize-nominated journalist Dean Rotbart and I wrote an exposé on 401(k) abuses recently that I encourage you to check out.
Fuzzy Thinking Mistake #4:  Ignoring Taxes
401(k)'s appeal to people because they let you defer your taxes.  But what direction do you think tax rates will go over the long term?  The problem with deferring taxes is that, if you're successful in growing your nest egg, you're most likely going to end up paying higher taxes on a bigger number.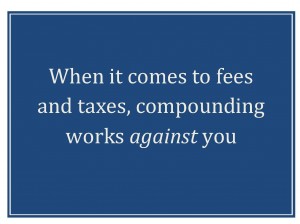 Even if you did actually end up with a 14% total gain over the last decade (you didn't for the reasons described above), was it worth all the sleepless nights?
Remember – you don't have to accept risk or volatility in order to grow a substantial nest egg, as more than 500,000 Americans who use the Bank On Yourself method have already discovered.
To find out how much your wealth could grow – safely, predictably and guaranteed – if you added Bank On Yourself to your financial plan, request your FREE, no-obligation Analysis now.
REQUEST YOUR
FREE ANALYSIS!
We want your opinion!
Do you believe the media is in Wall Street's pocket?  Did you find any other "fuzzy thinking" mistakes in this article?  Speak your mind in the comments box below…