I often get asked by subscribers if they should sell some of their investments and put those funds in a Bank On Yourself plan.
Of course, everyone's situation is different, and I can't make that call for you.
But I can suggest a few questions to ask yourself, that can help guide you to a decision:

1. The stock market is back where it was 11 years ago. But inflation has taken away at least 30% of your purchasing power.
History tells us that the market has stalled for periods much longer than 11 years. There have been stalls lasting 17 to 25 years. Since no one can predict the future, and most investors have already suffered a lost decade, what would happen if history repeated itself and you suffered a second lost decade? Could you live with that?
2. Do you know what your nest-egg will be worth when you plan to tap into it? If not, would you LIKE to know the minimum guaranteed amount your plan will be worth at any given point in time, as well as the minimum guaranteed amount you could take from your plan and for how long?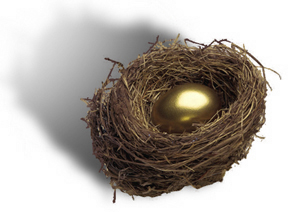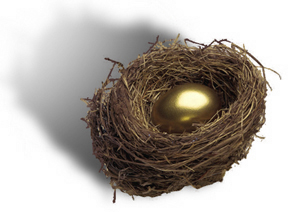 3. Do you have an emergency cash reserve you can get your hands on quickly to see you through at least six months of living expenses, if you lost your job or couldn't work for some reason?
Bank On Yourself ensures your nest-egg grows every year, without the nail-biting ups and downs of the market, lets you grow a retirement income you can predict and count on, and can give you access to funds in an emergency without having to apply or beg for it.
An old African proverb comes to mind:  "The best time to plant a tree is twenty years ago.  The second best time is today."  It's not too late to rescue your own financial plan!
Bank On Yourself Professionals are masters at helping people restructure their finances to free up money to fund a Bank On Yourself plan that will help you achieve your short-term and long-term personal and financial goals and dreams.  Here are the most common places to find the money.