One of my most influential mentors (Dan Kennedy) says,
If you don't offend somebody by noon each day, you're not doing much."
So I want to thank Danny Snyder, whose post to this blog you'll find below (exactly as he submitted it), for confirming that I am indeed doing something:
First of all using the words "money on steroids" immediatly [sic] puts you in the liar and non-trustworthy category. If you put in $5314.44 and your cash value is $2937.18 you need some ritilin, you are A.D.D. Dave Ramsey (who is in a category way above the likes of you and Suze Boreman) knows of what he speaks. Millions of people have changed their lives due to Dave's advice. You need to tread very lightly, if you want to succeed and prove yourself. Think… before you tear down people you do not know. I do actually Bank on Myself.
Your [sic] a scam!
Danny Snyder
On this website, I have stated that I agree with many of the basic principles taught by the financial "gurus" like Dave Ramsey and Suze Orman.  And I know they have helped turn around the financial lives of many.
However, there are two critical areas we differ on…

1.  That you must risk your money in the stock market to grow a substantial nest-egg
2.  That any kind of whole life insurance should be avoided
Dave and Suze (and many others) insist that investing in mutual funds is the road to wealth.  Suze insists in her latest book that "only stocks offer the potential for inflation-beating gains over the long term."  However, research shows that's actually the road to financial insecurity.
The reality is that the typical equity mutual fund investor managed a 3.49% annual return for the past 20 years, outpacing inflation by less than about 1% per year!" 1
Suze neglects to mention that investing this way also has the potential to dash your dreams of retirement and financial security, as so many Americans have discovered.  Suze wants you to do what she says, not what she herself does.  She has admitted to the New York Times (and elsewhere), that she only has 4 percent of her $25 million of liquid assets in the stock market, because, "If I lose a million dollars in the stock market, I don't personally care."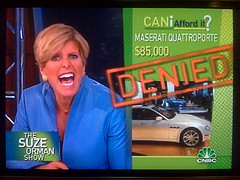 Dave and Suze – and most other "experts" – insist whole life is a horrible product.  But what fries me is that, when asked about Bank On Yourself-type policies, most of them typically dismiss it with some variation of, "Oh, that's just another way for life insurance agents to try to put a sexy wrapper around something that's a waste of your money," without even taking the time to learn the facts.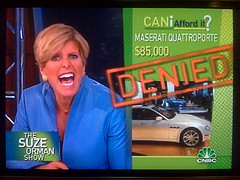 Anyone who takes two minutes to look at the policy statement examples on my post challenging Dave and Suze to a debate will realize that Bank On Yourself policies are a totally different animal from the kind they know about.
I supposed it's not really their fault that they don't know how a Bank On Yourself policy works or how it's different from the ones they know about.  Out of more than 1,500 life insurance companies, only a handful even offer a product that meets all the requirements and has all the features needed to maximize the power of the Bank On Yourself concept.
As a result, this type of specially-designed type of dividend-paying whole life policy isn't even covered in the training programs financial representatives are required to take to get licensed.
Also, financial representatives who design and implement Bank On Yourself-type policies have their commission slashed by 50-70% to do so.  Many aren't willing to do that.  Which is another reason most financial representatives won't tell you about this, or will try to steer you to another more profitable product.
But don't you think these experts should get the facts before pronouncing judgment?
Regarding Danny's comment above that I need some "ritilin" if I paid $5,314 into one policy in the first year and only had $2,937 of cash value at the end of the year:  You missed the point.
I showed that statement to demonstrate that Dave, Suze, et al., are talking about a totally different policy from a Bank On Yourself plan.  They talk about whole life policies that have no cash value at all in the first few years.  But due to little-known riders that are added onto the policy, a Bank On Yourself policy has cash value in the first year (and even in the first month), and can have up to 40 times more cash value you can use, especially in the early years of the plan.
And, as I noted, no – you don't get back every penny of premium in the first year, because there are no magic pills, folks.  There's a cost for all the benefits, advantages and guarantees you get with a Bank On Yourself plan (including the fact that the company will pay out the full death benefit of the policy, even if the policy owner dies after making only one premium payment).
Think of it as a start-up phase.  It's a one-time requirement that pays a lifetime of benefits.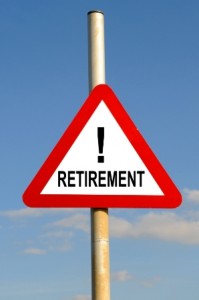 And I wonder why Danny ignored the other (older) policy statement that shows how much one of my policies went up during the same period that the S&P 500 plunged by 40%?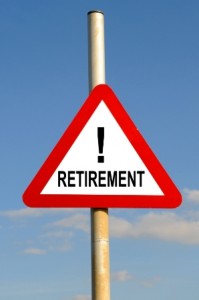 All my principal and all my previous gains were locked in!
The plan grew by a guaranteed amount plus I received a dividend.  Just as has happened every year for more than 160 years.  More than 500,000 Americans already use Bank On Yourself for true financial peace of mind. And famous people including Walt Disney and J.C. Penney have used this method, too.
The fact of the matter is that if it weren't for Bank On Yourself, we'd be in he same boat as most Americans, wondering if we'd ever be able to retire, and what we'd have to give up in order to do that.
As the philosopher Arthur Schopenhauer noted,
All truth goes through three stages:  It is ridiculed; then it is radically opposed; and only much later will it be accepted as self-evident."
To find out how adding Bank On Yourself to your financial plan can help you reach your goals and dreams, and for a referral to a Bank On Yourself Professional (a life insurance agent with advanced training in this concept) who knows how to structure your policy correctly and can show you how to use it to become your own source of financing for all your major purchases, while growing a nest-egg you can predict and count on, request your free Analysis today.
1. DALBAR's 2012 Quantitative Analysis of Investor's Behavior