Here's what to do…
Americans'confidence in being able to retire comfortably is at a record low, despite the economy showing signs of improvement and the stock market hitting record highs.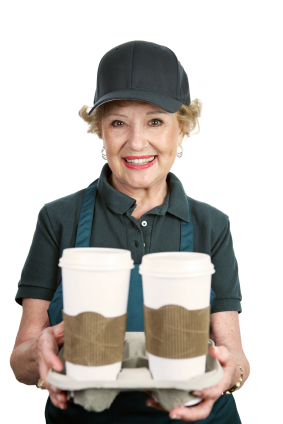 That's according to the just-released annual study by the Employee Benefit Research Institute.
The statistics are bleak:
57% of those surveyed report having less than $25,000 in total household savings and investments. Only 24% reported savings of $100,000 or more
Only 24% are very confident they'll be able to live comfortably in retirement
Only half said they could definitely come up with $2,000 to cover unexpected expenses within the next month
How long do you think $25,000… or even $100,000 in savings will last a person in retirement? On average, a man turning 65 this year will live another 20 years, and a woman that age will live another 23 years.
To compensate for their lack of retirement funds, more people are planning to postpone retirement. That strategy may not work very well, since more than 47% of current retirees were forced into retirement sooner than planned.

The other way some people are hoping to make up for the dramatic shortfall is by saving more – a lot more than they are now. Almost one-quarter of those surveyed say they'll need to save at least 30% of their income to achieve a financially secure retirement.
But that's NOT what's happening – people are spending more and saving less
As the stock market – fueled by historic money printing by the Federal Reserve – hits record highs, and home prices rise, consumer spending is climbing. At the same time, a quarter of Americans are dipping into their 401(k) to pay for everyday bills!
And the savings rate is now only a paltry 2.6%, which is one of the lowest rates since 2007!
It's called the "wealth effect," and it makes people do dumb things, like spend money they know they should be saving. They figure that because the numbers on their retirement account statements and the sales prices of their neighbors' homes are up right now, they no longer need to save as much.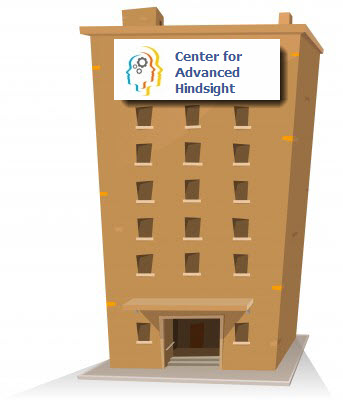 Which makes you wonder… did anyone learn any lasting lessons from the last crash?
In the book, "Predictably Irrational," behavioral economist Dan Ariely talks about how people typically forget about their losses and overrate their successes. (You gotta love the name of the institute he co-founded – "The Center for Advanced Hindsight.")
I think a lot of people may have already forgotten much of the pain of the last crash, which lost the typical investor 49% or more of their investments and took their home value back to the level of a decade earlier.
But I think that in the back of many people's minds is the fear that the current bubbles now building in the stock and real estate markets are setting the stage for the next crash. And who wants to set aside their hard-earned dollars in something that could crash again?
So they spend those dollars instead.
What to keep in mind when you're tempted to spend instead of save…
1. Having a sizable safe and liquid cash reserve is critical. Watch this three-minute video about the secret to a financially stress-free life.
2. You don't have to risk your money in the stock market to grow substantial wealth… and you don't have to settle for the minuscule returns savings and money market accounts and CD's are paying these days.
Even in this historically low-interest-rate environment, Bank On Yourself plans are providing substantially higher returns than savings accounts. You can access both your principal and gains with no taxes due… and no questions asked!
Plus, you won't have to worry about the value of your plan declining when the market crashes again. We often hear from people who use Bank On Yourself about how much more fun and motivating it is to save money when you aren't worried about losing it.
3. You can use the money you save in a Bank On Yourself plan to make major purchases, and the plan can continue earning the exact same guaranteed annual increase and the same dividend as though you hadn't touched it.
Dividends aren't guaranteed, but the Bank On Yourself Professionals only use companies that have paid dividends every year for at least the past 100 years.
Watch this video on how to fire your banker and become your own source of financing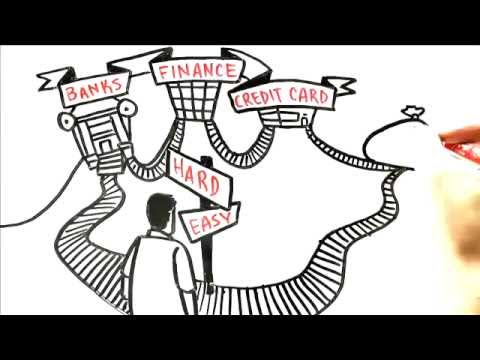 Find Out How to Bypass Banks and Wall Street and Take Control of Your Financial Future
Request a FREE Analysis (if you haven't already) and find out how big your nest-egg could grow – predictably and guaranteed – if you added Bank On Yourself to your financial plan.
REQUEST YOUR
FREE ANALYSIS!
You'll get a referral to one of only 200 financial representatives who have met the rigorous requirements to be a Professional. Nobody is going to twist your arm. If the custom-tailored plan they design for you makes sense to you, great. If not, that's fine, too.
But at least you'll be able to make an informed decision about whether Bank On Yourself can help you reach your financial goals. You have nothing to lose – and potentially a great deal to gain – so why not request your free Analysis now, while it's fresh on your mind?