Navy Commander … physician … salesman … retired NFL record-holder … what do they all have in common?
They are all happily using the Bank On Yourself safe wealth-building method to either beef up or even serve as the foundation of their retirement savings plans. And these are just four of the hundreds of thousands of satisfied Bank On Yourselfers.
The Bank On Yourself strategy uses specially-designed dividend-paying whole life insurance to create a secure savings plan. The policies grow by a guaranteed and pre-set amount every year. The growth is exponential, meaning it gets more efficient every year the policy is held, providing peak growth at the time many people need it most – retirement.
And what's not to like about Bank On Yourself? Guaranteed growth … accounts that never go down in value … incomparable tax benefits … and no government restrictions on putting money in or taking money out. Read on for the straight truth from actual Bank On Yourself clients …
Bank On Yourself Reviews, in Their Own Words
Here are the stories of Bob Chambers (Navy commander), Dr. Bryan Kuns (physician), Lowell Warner (sales professional), and Glyn Milburn (retired football star) …
Bank On Yourself Retirement Planning Is About More Than Money … It's About Financial Independence … Lifestyle … and Legacy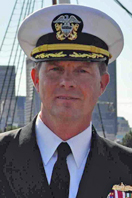 The retirement planning approach of Navy Commander Bob Chambers is built around lifestyle and legacy, with a foundation of financial independence.
Back in 1985 – long before he had ever heard of Bank On Yourself – Commander Chambers created what he called his financial autopilot system, on a stack of 3″ x 5″ cards. His system was based on the principles of money management and investing that he understood at that time to be the accepted best practices for managing family finances – practices like buy-and-hold mutual funds, making the maximum contributions to his 401(k) plan, and even adding a thrift savings plan and an IRA.
But he was frustrated because, as he observed, "all those strategies lack control and predictability. I couldn't sit down and say, 'This will be the income derived from these investments in 10, 20 or 30 years.' I could guess, but I couldn't guarantee it."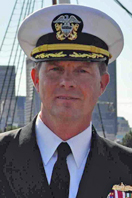 Bank On Yourself Lets You Avoid the Retirement Tax Time Bomb
Commander Chambers was looking at the tax issues of government-sponsored retirement plans, too. "When you're looking at retirement income and you're going to take out money from your 401(k) or your IRA, your children are probably not going to be living with you, so you won't have that dependent tax deduction. And you'll probably have a low mortgage, so you won't have as high a mortgage deduction. You'll be in a higher tax bracket. People don't realize that. They don't look out 30 years and say, 'Hey, when I'm 60 or 65, this is the tax bracket that I'm going to be in.'"
Get instant access to our FREE 18-page Special Report, 5 Simple Steps to Bypass Wall Street, Fire Your Banker, and Take Control of Your Financial Future, plus a FREE chapter from Pamela Yellen's New York Times best-selling book on the concept.
Bank On Yourself Puts Retirement Planning on Autopilot
Get instant access to our FREE 18-page Special Report, 5 Simple Steps to Bypass Wall Street, Fire Your Banker, and Take Control of Your Financial Future, plus a FREE chapter from Pamela Yellen's New York Times best-selling book on the concept.
This Navy Commander wanted to put his savings plan on financial "autopilot" so he and his family could avoid the sleepless nights of the Wall Street rollercoaster.
He asked himself, "Shouldn't financial planning be the same over long periods of time – if you have the right plan from the beginning?" He believed that if you had the right strategy, it should work no matter what the economy was doing. The right strategy really should be "set-it-and-forget-it."
Since writing the first edition of his manual, he learned about Bank On Yourself in a commercial he heard on the radio late one night. He immediately began researching and studying the concept to see if it might be the "financial autopilot" system he was searching for.
Commander Chambers has offered to share his revised "Financial Independence Made Easy" booklet with you.
Bank On Yourself Reviewer Says Bank On Yourself Is His Financial Swiss Army Knife
Commander Chambers compares the variety of uses of his Bank On Yourself policy to the flexibility of a Swiss Army Knife:
It's long-lasting ("If I should die, my dreams and goals don't die with me.")
It's simple. ("It's on autopilot, and I can use the time I used to use to track my investments for more important things.")
It lets him leave a legacy. ("It's guaranteed that I can give back to others.")
The flexibility of the Bank On Yourself strategy amazed him. In fact, as he was studying Bank On Yourself, he kept saying, "I didn't know life insurance could be used this way!" … "I didn't know this was a benefit of the life insurance policy!"
This is what's most important to Commander Bob Chambers:
I'm really relaxed when it comes to financial planning associated with the Bank On Yourself concept. It makes it super easy. So now, I'm finally on financial autopilot, and I've found financial independence all in one product."
Listen to and read a transcript of Pamela Yellen's interview with Commander Chambers here.
Physician Prefers Bank On Yourself over Conventional Wisdom for Retirement Planning
Dr. Bryan Kuns followed the conventional wisdom about money and investing that most Americans have been taught – which resulted in big losses to the money he had worked so hard to save.
Dr. Kuns recalls, "When my wife and I were 50 years old, we lost half of our retirement in 2001 when the stock market crashed. And then we lost half of it again in 2008."
Guaranteed Retirement Income with Bank On Yourself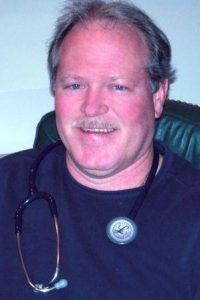 At age 50, Dr. Kuns found himself thinking, "Look, I literally only have one more chance at this, and I need something that's guaranteed, so I'm not gambling with my retirement. There's got to be a better way."
His frustration led him to explore his options. During those explorations, he heard about Bank On Yourself.
What he heard piqued his attention, and he was fascinated by the program. He went online and read as much as he could. Then he ordered and read Pamela's book. From there, he filled out the Analysis Request form on the Bank On Yourself website.
I was referred to a Bank On Yourself Professional out of Columbus, Ohio, and he's been a great guy helping me out through this."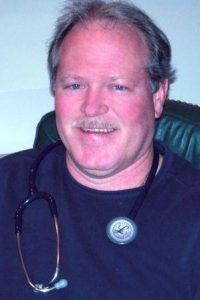 Dr. Kuns's Bank On Yourself plan lets him and his wife become their own "bankers" and use their money while it continues to grow, as if they haven't touched a dime of it. Both their kitchen remodeling and their daughter's wedding were financed by borrowing from themselves (their Bank On Yourself plan), not from a bank or finance company, and by paying the money back on their own schedule, so it'll be there for retirement.
Find out more about how Dr. Kuns was able to do this by downloading our FREE Special Report, 5 Simple Steps to Bypass Wall Street, Beat the Banks at Their Own Game and Take Control of Your Financial Future.
It's an answered prayer, learning about this strategy. I'm now sleeping a lot better. The guarantees with the Bank On Yourself program are what I was looking for."
You can read this Bank On Yourself review or hear it in the doctor's own words here.
Indiana Salesperson Chooses Bank On Yourself to Fund Retirement Savings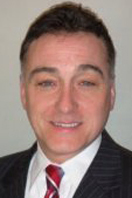 After his IRA took a huge hit in the 2008 financial meltdown, Lowell Warner, an Indianapolis salesman with a degree in finance, decided it was time to try something different than the government-controlled plans he had been using to save for retirement.
In 2009 he began investigating the Bank On Yourself strategy. He started with one policy, and he has never looked back. The last we checked, this father of two had a total of seven Bank On Yourself-type policies, all growing steadily, predictably, and with guarantees.
Lowell says he was drawn by the fact that the specially designed dividend-paying cash value whole life insurance policies used in Bank On Yourself provide a way to save without the risks of stocks and other volatile investments. With a degree in finance from Ball State University, Lowell understands financial markets all too well. He says Bank On Yourself provides the secure savings strategy he was looking for.
My money is in a stable environment, growing through guaranteed increases and dividends. It gives me peace of mind."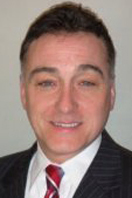 Read more of Lowell Warner's review of his experience saving for retirement with Bank On Yourself here.
NFL Record Holder Knows How to Win in Retirement, Using Bank On Yourself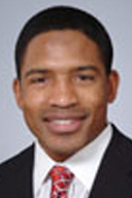 As a Stanford graduate, retired National Football League record holder (most all-purpose yards gained in a single game), and real estate investment fund manager, Glyn Milburn knows you don't win the game by fumbling the ball and giving up yards. That's why he wasn't satisfied with the traditional 401(k) approach to saving for retirement – not after losing 40 percent of the value of his 401(k) plan in the 2008 financial crash.
Milburn and his wife, Toya, wanted to find a way to save for retirement that avoided the risk found in traditional investments. So when he heard about Bank On Yourself, he wasted no time in requesting a free analysis of his situation by a Bank On Yourself Professional. The Bank On Yourself Professional he was referred to answered all his questions and helped set up a policy specially designed for his family and situation.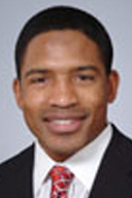 Reviewer Uses Bank On Yourself to Save for Retirement and Pay for College
"One of our goals is to grow our resources to help pay for college expenses for our two children and to recapture interest paid for our major purchases," Milburn says.
Bank On Yourself has helped my family purchase two new vehicles in the last year with no negative impact to our policy values. We are paying ourselves back and continue to see our policies grow each year."
After suffering financial losses in 2000 and again in 2008, Milburn is glad his savings are secure and growing in his Bank On Yourself plan – no matter what happens in the stock market.
The NFL running back says, "My family is secure with the knowledge that our funds are backed by a proven strategy that has been around for over 100 years."
Read more about Milburn's "no fumbles in retirement" Bank On Yourself review on our website.
To discover what the Navy Commander, the physician, the salesman and the football superstar know about saving safely and predictably for retirement that you don't, request a FREE Analysis and personal recommendations from a Bank On Yourself Professional.