In every economy – whether boom or bust – opportunities arise.  Unfortunately, most people don't have the financial resources to take advantage of them.
This is an inspiring story of how people are using the Bank On Yourself method to be in a position to take advantage of some amazing opportunities…
Here's a new reality: You need cash now more than ever. Not credit. Not equity. Cash."
– "Why Cash is King," Men's Health, November, 2010 issue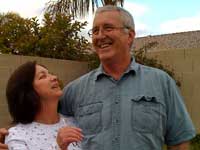 Take Joni and Dave Schultz, who just happen to be my sister- and brother-in-law.  Joni is a hospital department supervisor and Dave just retired from his job in construction.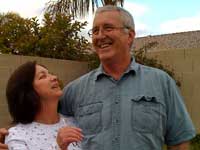 They came to visit us recently, and Joni's first comment when she walked in the door was, "Now I get it!  I understand why Bank On Yourself is so much better than using a credit card or finance company, and why it's even better than paying cash for stuff!"
Joni and Dave started a Bank On Yourself policy about five years ago, in order to supplement their retirement income and add predictability to their financial plan.
But they'd never used it to finance any purchases… until now.
Opportunity knocks…
[Read more…] "When opportunity knocks, will you be ready?"