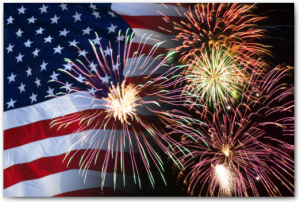 With Independence Day right around the corner, I got to thinking about the real meaning of financial independence.
(Take our survey now and tell us what financial independence means to you.)
For retired Navy Commander and Bank On Yourself revolutionary Bob Chambers, it means,
Spending time with family and friends and having a predictable, life-long income that provides a comfortable lifestyle."
If you've been a subscriber for a little while, you may recall that Commander Bob agreed to share the booklet he wrote, which he called "Financial Independence Made Easy," after we received an avalanche of requests for it when I posted an interview I did with him.
Commander Bob has been a student of money and finances for many years, and his 20-page booklet is full of profound insights, including:
[Read more…] "What does Financial Independence
mean to you?"