We're always looking for entertaining, easy-to-understand ways to explain key concepts of the Bank On Yourself method.  So we just completed a new – and very unusual – video that explains one of the most powerful features of Bank On Yourself – how it lets you bypass banks, finance and credit card companies altogether and become your own source of financing.
This video also addresses how purchasing things like cars, vacations, business equipment, or a college education through a Bank On Yourself plan beats financing, leasing and even directly paying cash for them.
Click the play button on the video below, then scroll down to the comments box and give us your feedback…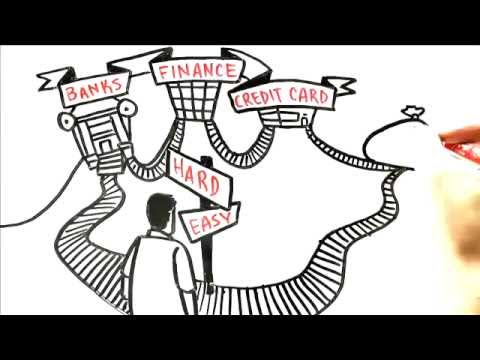 HOW MUCH MONEY COULD YOU HAVE BY BECOMING YOUR OWN FINANCING SOURCE?
To find out how much more money you could have when you fire your banker and become your own financing source, request a FREE, no-obligation  Analysis.


We'd really love to get your feedback on this new video and video "style".  (You've probably never seen a video like this before.)
Here are questions we'd love to get your feedback on in the comments box below…
1. Do you currently use Bank On Yourself?
2. What was the best part of the video?
3. What is still unclear about the Bank On Yourself concept?
4. What topics could we address that you think would give people more confidence to consider Bank On Yourself?
5. If you do not currently use Bank On Yourself, did this video make you more likely or less likely to request a free Analysis and get a referral to one of the Bank On Yourself Professionals?
6. If you are currently using Bank On Yourself, do you feel that this type of video is something you could share with family, friends and colleagues to help them understand this method of managing your finances? Why or why not?
7. Is there any other feedback you'd like to give us?