Did you know there is scientific evidence that gratitude can lower your blood pressure, improve your digestion, reduce your stress and boost your immune system?
And it can have an amazing impact on how you respond to events, people and situations… and how they in turn respond to you.
The wonderful thing is that it can be cultivated and nurtured.  Result:  You bring out the very best in yourself and your life and the best in those whom you love, work and play with.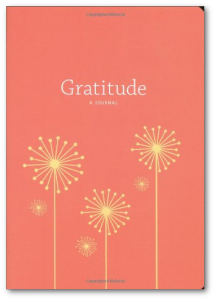 In my 30-minute interview with best-selling author Catherine Price, you'll discover some practical tips for cultivating an attitude of gratitude – and multiplying your blessings.
Catherine is the author of Gratitude: A Journal (available here on our Amazon store).  It's a perennial best-seller that gives you a great way to keep a daily record of life's little blessings, and it's filled with a year's worth of insights, prompts and inspiring quotes. [Read more…] "Expert Interview: Cultivating an Attitude of Gratitude"